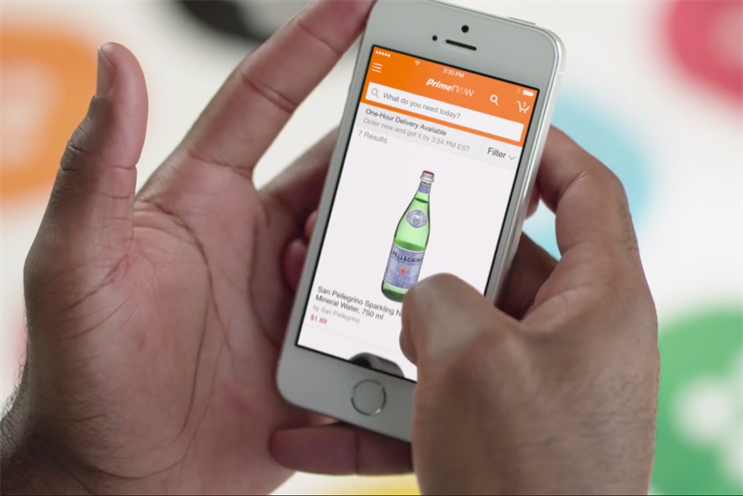 Based on discoverability, user experience, mobile optimisation, navigation and content and the ability to drive desired actions, IPG Mediabrands' Ansible and YouGov has ranked the world's most 'mobile ready' brands.
The global study, powered by Google Tools, analysed 2,000 brands across EMEA, Asia-Pacfic, and the Americas.
Using more than 240,000 data-points, the MDEX report ranks the global top ten most mobile-ready brands along with top ten rankings for 15 markets. The MDEX's framework was built and developed over a six-month period, beginning in July, with field studies occurring in January 2017
"The purpose of the MDEX is not to show winners and losers, or to focus on absolute rankings," explained Ansible global chief executive, Travis Johnson. "It is designed to show areas of strength and potential improvement, enabling you to measure your brands performance within its industry category and beyond."
Overall, brands did best in terms of optimising for mobile search, site navigation and content. Within the top ten, the main navigation on their sites and applications all provide filtering options.
In terms of mobile search (discoverability), brands with lower scores are ones that failed to provide a seamless search experience, likely causing consumer frustration and causing defection to competitors. The report also observed brands that didn't do well here tended to fall down on all categories.
When it comes to mobile optimisation, most brands still need to improve their site loading. While the majority of brand websites surveyed loaded in about 10 seconds, it's still a long time to wait when consumers are in a hurry or on the go.
"Mobile sites that load in five seconds earn up to two-times more mobile ad revenue than sites that load in 19 seconds," said the report. The study found that while site code was typically optimised for mobile, often, key assets were not and this slowed page load time.
Usability and UX was the category where brands tended to do the worst in, found the report, despite it being identified as one of the most important to consumers.
According to the YouGov consumer survey, overall good design and flow when using apps and the mobile web are more important to users than extra features. For example, when looking at forms consumers rate 'user-friendly design' and 'highlighting input errors' as more important than providing toggles or drop downs, or calendars to streamline data entry.
Unfortunately, half the brands studied fell into the lower-performing quartile in this category. Linked to UX, those same poor performers also scored poorly in the ability to 'drive desired actions'. "If your site isn't fully optimised it's going to be hard for them to complete any actions," commented the report's authors.
Each of the brands in the top ten ranking of the global study generated high scores in the 'ability to drive desired actions' category. "This suggests that brands must seek new ways to innovate and optimise these critically important steps to better facilitate and enable user engagement," concluded the report.
The ten most mobile-ready brands in the world:
Facebook
Amazon
7-Eleven
Hyundai
Microsoft
Nike
Google
Adidas
OLX 10
Target
The UK's ten most mobile ready brands:
Vodafone
Apple
Dove
Amazon
Vonage
Sainsbury's
H&M Clothes
Barclays Bank
Direct Line Insurance
Waitrose