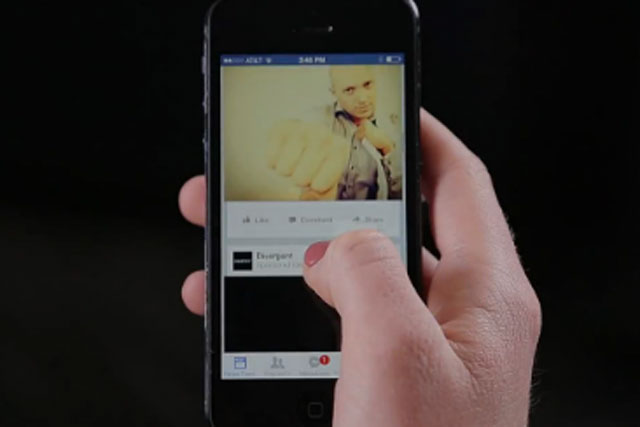 Facebook began trialling the new video ads in its News Feed in December. The 15-second ads play automatically without sound as soon as they appear on screen.
Pitched as "Premium Video Ads", they target advertisers who want to reach a large audience with high-quality sight, sound and motion. The ads stop scrolling if people continue scrolling past
They are being sold through the Facebook US direct sales teams and, according to a spokesperson, users in the UK "can expect to begin seeing these new ads over the next few months".
Susan Buckner, product marketing manager at Facebook, said in a blog: "Our goal is to make these ads as good as other content people see in their News Feeds. To reach this goal, we're working with a company called Ace Metrix to help us review and asses how engaging the creative for Premium Video Ads is – before any of it appears on Facebook.
"Ace Metrix will allow us to objectively measure video quality tailored to the Facebook environment, and highlight performance indicators for advertisers such as meaningfulness, watchability and emotional resonance. We're doing this to improve the ads people see and help advertisers understand what's working to maximize their return on investment.
"Premium Video Ads will be bought based on targeted GRPs to reach a specific audience over a short period of time. Delivery is measured by an independent third party, Nielsen OCR, and advertisers only pay based on what Nielsen OCR measures. This is similar to how advertisers buy and measure on TV today.
"We will continue to roll out Premium Video Ads slowly and monitor how people interact with them. This limited introduction allows us to concentrate our efforts on a smaller number of advertisers with high-quality campaigns to create the best possible experience on Facebook."
View a video demonstration of the new ads here.