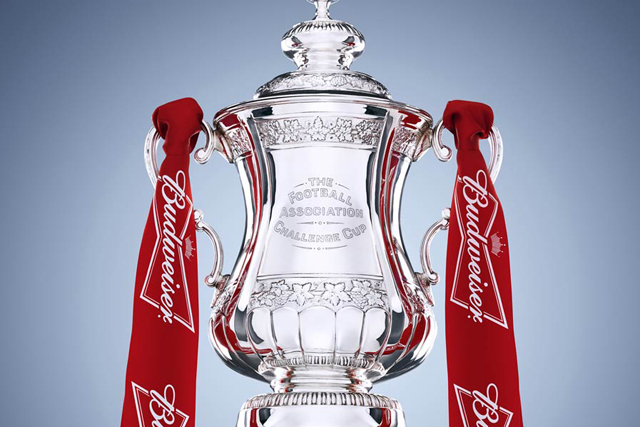 Last year marked the occasion that an FA Cup match had been streamed live on the social network. FA Cup sponsor Budweiser brokered the deal with non-league teams Ascot United and Wembley FC.
The live stream was available via an application built into the US brewer's US Facebook page. Around 30,000 people viewed the live stream of the game while 1,149 people turned up to watch the game live.
According to sources, Budweiser is in discussions with The Football Association (FA) over streaming up to five preliminary round games in next year's competition.
The FA has an existing broadcast relationship with ITV and ESPN for next year's competition and those matches in the later stages of the Cup are exclusive to those channels.
Budweiser's sponsorship of the FA Cup has given the competition a more international feel and, unlike with previous sponsors, has been toured around the globe.
Previous sponsors of the English football competition, such as E.ON and Littlewoods, have primarily concentrated their marketing around the tournament in the UK .
Budweiser's sponsorship of the FA Cup was announced in the summer of last year and is thought to be worth around £8m a year.
The FA, commenting on the possibility of streaming more matches in next year's competition, said: "It certainly could be repeated" and there was an appetite for it. Budweiser was unavailable for comment.
Follow John Reynolds on Twitter @johnreynolds10