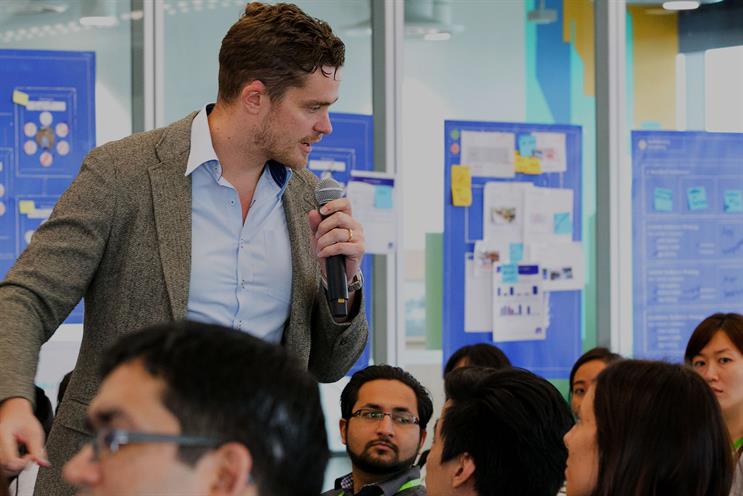 Always eager to help agencies and marketers make the most of its platform, Facebook is once again expanding its Blueprint e-learning program, adding more courses, more languages and a partnership with Miami Ad School.
"With 3 million active advertisers and over 60 million pages, we realize the importance of investing in education," said Jason Fournier, North American marketing manager at Facebook. "We want to ensure that all advertisers, big and small, have the opportunity to drive business."
Facebook launched the Blueprint e-learning platform in 2015. This past March, as part of its push to lure more advertisers from outside the US, the company began offering the courses in six new languages, as well as providing a version compatible with 2G connections. To date, there are 59 e-learning courses and 18 webinars that have attracted 1 million course enrollments and 500,000 unique participants around the world.
The latest developments to the program are:
Blueprint Certification, a verifiable certification that's achieved by completing two online, proctored exams.
A partnership with Miami Ad School, an accredited, for-profit school with 14 global locations that also provides custom training for companies.
Courses in French and Indonesian, bringing the total number of supported languages to nine, including Spanish, German, Portuguese, Japanese, Simplified Chinese and Korean. Fournier says Facebook will add Blueprint courses in Standard Chinese in 2017.
Facebook Blueprint is seeing around 170,000 new enrollments per month globally and 20,000 new enrollments per month in the U.S., the company said. Besides the U.S., the largest growth is coming from Brazil and India. According to Fournier, 70 percent of total enrollment is coming from small businesses.
While most Blueprint courses are self-serve, Facebook also hosts Blueprint Live trainings in each region. The free, one- or two-day trainings for 30 to 50 people use a B-school format, taking students through from creative brief through final presentation. So far, approximately 5,300 people have attended the trainings.
Facebook is promoting Blueprint via targeted digital advertising on and off the platform, as well as at industry conferences and events.
In January, Twitter opened up its Flight School training, formerly only for agency workers, to in-house marketers. One curriculum is aimed at top-level executives, the other helps mid-level marketers "brush up" on content planning and budget allocation. Each course is available in 16 languages and takes about an hour to complete.
Research analyst Rebecca Lieb says course like these are important for marketers from SMBs through global agencies, though small marketers with limited resources may benefit most. Even with the resources of agencies, the landscape and products change so fast it's hard to keep up.
Christina Oswald, a digital marketing analyst at Moncur, has taken six of the courses, on the topics of targeting and audience building. She says they helped her reduce the cost-per-click on ads for a plastic surgeon by 50%. "Targeting for a plastic surgeon is especially complex, because generally the topic is not something you 'like' on Facebook," she says. "Learning more about the audience insights tool made all the difference for me."
Jellyfish US, a digital marketing shop with seven offices in the UK and the US, used Blueprint as an internal tool to train all of its account managers on Facebook Business Manager. "The courses help the team better understand the day-to-day operational pieces needed to get clients' accounts restructured and optimized," said Alicia Dodd, a Jellyfish account manager who took the training.
But more than educational opportunities for marketers, these training programs-- especially Blueprint Live courses – are high-touch marketing opportunities for Facebook and Twitter, noted Lieb.
"They are trying to get more advertising dollars from more customer segments through education, workshops, awareness and incentives. It's marketing as much as training – and that's legitimate," she said.
Indeed, in Facebook's Q1 2016 earnings call, COO Sheryl Sandberg called small and medium businesses "a very core-competitive advantage for us." She also noted that a significant number of SMBs had begun to use sophisticated products including Lead Ads, Slideshow, and Dynamic Product Ads.
Says Lieb, "They are trying to get more advertising dollars from more customer segments through education, workshops, awareness and incentives. It's marketing as much as training – and that's legitimate."