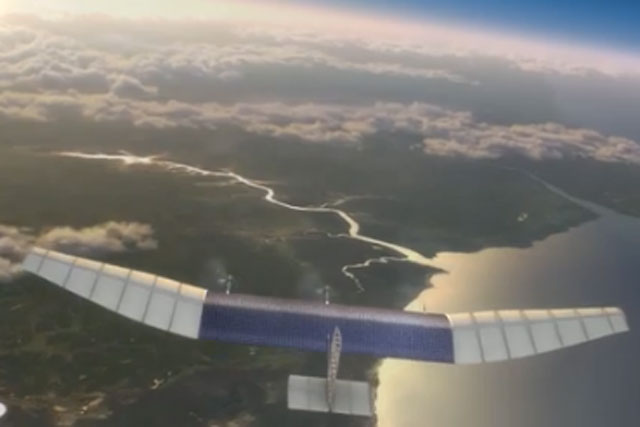 Ascenta's founders created an early version of Zephyr, the world's longest flying solar-powered unmanned aircraft, and the company's employees will join the Facebook team working on connectivity aircraft.
Facebook has made a promotional video for its drones that claims having everyone connected means the internet "gets a gazillion times as good" and the journey "starts up here at 60,000 feet".
The Ascenta team will join experts in aerospace and communications technology who have been recruited from NASA's Jet Propulsion Lab and Ames Research Center.
Zuckerberg revealed the acquisition on a blog post on Facebook, where he explained that with the Internet.org initiative, "we've been working on ways to beam internet to people from the sky".
He said: "We're sharing some details of the work Facebook's Connectivity Lab is doing to build drones, satellites and lasers to deliver the internet to everyone.
"Our goal with Internet.org is to make affordable access to basic internet services available to every person in the world.
"We've made good progress so far. Over the past year, our work in the Philippines and Paraguay alone has doubled the number of people using mobile data with the operators we've partnered with, helping three million new people access the internet."