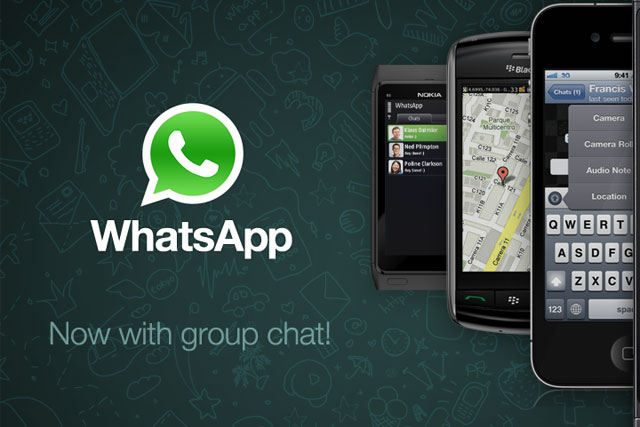 The WhatsApp app will continue as a standalone service with its own brand and headquarters in Mountain View, California. The service's founder Jan Koum will join the Facebook board of directors.
The deal comprises an initial $16 billion (£9.6 billion), including $4 billion (£2.4 billion) in cash and approximately $12 billion (£7.2 billion)-worth of Facebook shares, with an additional $3 billion (£1.8 billion) in stock for the WhatsApp founders that will vest four years after the deal closes.
The deal dwarfs the $1 billion Facebook was reported to have paid for Instagram, the picture-sharing service, in 2012. WhatsApp will be able to set its own direction as part of Facebook, in a similar manner to Instagram.
I don't personally think that ads are the right way of monetising messaging services

.
WhatsApp has more than 450 million users every month, with 70 per cent of those people active on any given day. The service claims its messaging volume is approaching the global SMS messaging volume.
Mark Zuckerberg, the founder and chief executive of Facebook, said: "WhatsApp is on a path to connect one billion people. The services that reach that milestone are all incredibly valuable. I've known Jan for a long time and I'm excited to partner with him and his team to make the world more open and connected.
"Our explicit strategy for the next several years is to focus on growing and connecting everyone in the world. And then we believe that once we get to being a service that has a billion or two billion, maybe even three billion people one day, that then there will likely be many clear ways that we can monetise. I don't personally think that ads are the right way of monetising messaging services.".
Koum, the co-founder and chief executive of WhatsApp, added: "We don't think in terms of our service that advertising is the right way to go. We feel we have a very solid system in place that helps us create a direct relationship with our user. WhatsApp is really going to focus on growth; monetisation isn't really a priority for us."
The investment bank Allen & Company LLC and Weil, and the law firm Gotshal & Manges, advised Facebook and Morgan Stanley and Fenwick & West advised WhatsApp on the deal.
The agreement is dependent on regulatory approval.
This article was first published on Mediaweek.co.uk