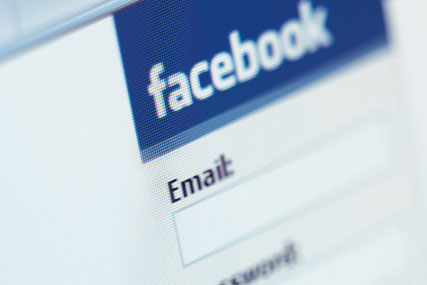 The social network is hosting its first 'Influencer Summit', a high-profile gathering of top UK agencies, with the aim of garnering a clear understanding of what brands want from its advertising platform.
The site has persuaded several UK agencies including AKQA, Dare and LBi to participate with the promise of 'an open exchange of ideas'
and the stated intention of 'advancing our businesses forward together'.
Facebook will fly top agency creatives and executives to its headquarters in Palo Alto, California, for the event.
By giving the UK agencies access to its senior executives, Facebook hopes to become central to brands' digital campaigns from conception and be their first choice of platform.
Facebook's existing model is based on direct-response advertising.
Ads are placed according to users' profile information, with the intended outcome of appearing relevant to their interests. However, Facebook wants to increase its commercial power by developing advertising formats that will enable brands to engage its base of more than 500m users.
Nigel Gwilliam, head of digital at the IPA, said it is key for social networks to have a greater role in the conversation between advertisers and consumers.
'At the moment, much of Facebook's advertising is fairly standard copy which is very targeted at users,' he said. 'Talking to agencies will help Facebook understand the desire for advertisers to run wider brand communications on it.'
Having posted revenues of $1.2bn (£776.4m) in the first nine months of 2010, Facebook is rumoured to be gearing up for flotation in 2012.
The latest round of investment in the site, from Goldman Sachs and Digital Sky Technologies, values it at $50bn.
Christian Howes, an analyst at analytics company Webtrends, said the investment will help Facebook continue to improve its commercial model.
'As a "freemium" business, Facebook doesn't make hard cash from its users; it has not monetised its products yet and its advertising model is not entirely refined or efficient. Money must be raised to create a paradigm that addresses this and allows it to continue to innovate while providing a reliable service,' he added.
Facebook declined to comment on its plans.
Facebook in numbers
- The UK has 13.5m active Facebook users, second only to the US.
- Starbucks is the 'most-liked' brand on Facebook with 6.2m fans.
- The average user becomes a fan of four pages a month.
- 1.5m local businesses have active pages on Facebook.
- 50% of active users log on to Facebook every day.
Source: Facebook