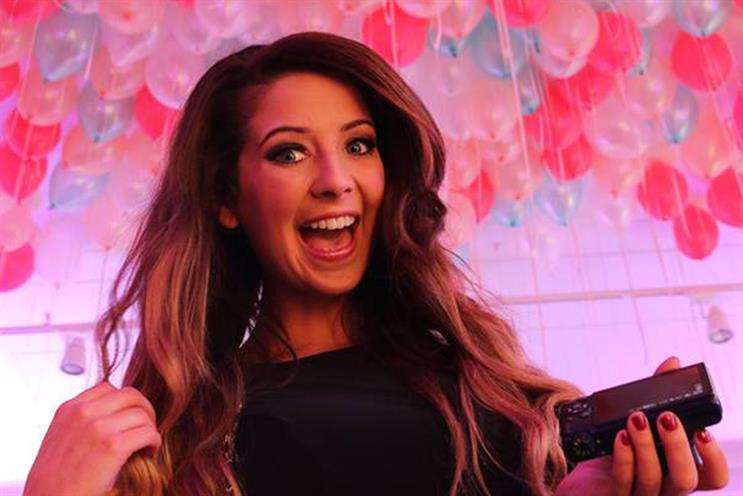 Influencers achieve "celebrity" status when they have more than a million followers, the study explains.
When it comes to premium fashion marketers, the payable fee per post rises to over £160,000, highlighting the perceived importance of social media by professionals working for high-end retailers.
The study was conducted by Morar Research on behalf of Rakuten Marketing in July 2017 and surveyed 200 marketers across the UK working directly on influencer programmes. Respondents were classified by industry, including premium fashion, mainstream fashion, premium beauty, mainstream beauty, homewares, other retail, electronics, travel, and FMCG.
The survey found that, post for post, marketers are prepared to pay celebrity influencers on Facebook more than their YouTube peers by 12% on average, offering YouTubers £67,000 per video that mentions their brand.
While ranked fifth among the major social platforms including Twitter and Instagram, marketers are now prepared to pay Snapchat stars as much as £53,000 per Snap.
However, despite the high fees they are willing to pay, 86% of marketers surveyed admit they are not entirely sure how influencer fees are calculated and 38% cannot tell whether a particular campaign drives sales.
Despite this, three-quarters (75%) of respondents expect to spend more on influencer campaigns over the next year with a third (35%) anticipating raising spend by more than 50%.
Micro-influencers
Micro-influencers, the industry term for social media personas with under 10,000 followers, the most maketers will pay for on average is £1,500 for a post on Facebook.
In this category, the overall highest paid are YouTubers, where technology marketers will pay up to and above £3,000 for a positive review, unboxing video or demo.
The marked drop in value marketers attach to these influencers, versus celebrity influencers, indicate that the measure of success is the number of followers, the report suggested.
"Over half the marketers (54%) demonstrate the impact of influencer marketing by tracking brand reach; the number of followers and engagements. Only 20% of marketers claim they are able to demonstrate the impact of influencers through indirectly influenced sales," the report found.
Who holds the power?
For the most part (59%), marketers find influencers are prepared to take guidance from them around best practice. But for more than half of premium fashion marketers (56%), influencers hold all the power.
Furthermore, less than a third (29%) believe that the influencers they work with are concerned with brand sales.
"Influencer marketing can be hugely effective but marketers are commissioning expensive posts without understanding the real impact on the purchase journey," James Collins, Rakuten Marketing's senior vice-president and managing director, global attribution, explained. "It's essential that marketers question influencer fees and use attribution tools to measure the effect of this activity in order to create strong, value-driven relationships between brands and influencers."
Part of the problem, posits the report, is that brands are not using advanced attribution modelling to assign credit for influencer sales.
Of those who are using attributed reporting, 21% admit to using last click, with a further 24% relying purely on first click.
The most popular model for influencer marketing is linear, or equal credit (26%), where all touchpoints are rewarded the same each time. More advanced systems are scarce, only 11% of marketers have adopted the time decay model which uses the touchpoint closest to sale and the same proportion now use position-based models, in which 40% of the credit is assigned to first and last interactions.
"Awareness has always been tricky to measure but things are getting more sophisticated. Tools now exist to help brands measure how awareness impacts sales, and to reward them on that basis, taking the understanding of performance beyond simple 'reach'," Collins concluded. "Ultimately, creating value-based relationships between brands and influencers – that benefit both parties – means long-lasting and fruitful partnerships."