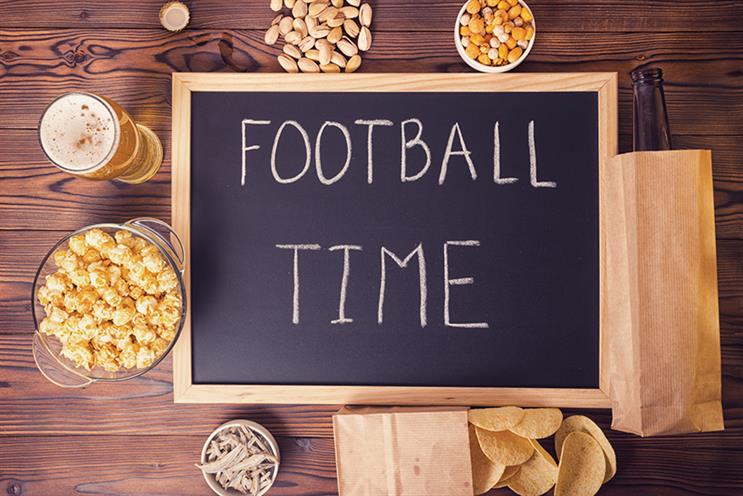 The majority of small businesses will never see their brands advertised on the Super Bowl. Most are unlikely to be able pay the $5 million it costs for a single 30-second spot or $3 million for game-themed Snapchat filters.
Facebook, however, is coaching them on how to plug into the event with quick and cost-effective mobile ads. Last year, brands including Newcastle, Oreo and Old Milwaukee used social media to hack the big game without paying top dollar for TV commercials. To help small businesses get in on the game, Facebook Creative Shop is hosting its first large-scale workshop for small and mid-sized businesses (SMBs) on Super Bowl Sunday.
The Super Bowl "epitomizes" the advertising industry's fixation on big ad budgets, said Lewis Tutssel, SMB creative strategist at Facebook Creative Shop, and small businesses are left out of the conversation.
"We want to prove, and hopefully will prove, that we can still make beautiful pieces of work only using our mobile phones and for near to zero cost in doing so," said Tutssel.
On the afternoon of the game, Tutssel—along with more than 150 Facebook Creative Shop strategists from different regions—will run the all-day workshop in San Francisco.
Participants will use Mobile Studio, a program that pulls together independent and Facebook-owned apps geared towards small businesses to help them create their own, inexpensive creative work for social media. Photo enhancing apps and video editing apps are some of the options. Vidlab, for instance, enhances photos with movement and text and Instagram's Boomerang app animates movements using multiple photos. A business does not have to be small or mid-size the Mobile Studio.
Jelly Skateboards, a San Diego-based startup that will present a case study during the workshop, used an app called GifLab to create gifs out of images from its website to showcase the range of its colorful, translucent skateboards.
Ten diverse companies from around the U.S. will participate, including Illinois-based Keysmart and Colorado-based FlipBelt. Larger brands, like Bed, Bath & Beyond and Bare Escentuals will attend.
Facebook Creative Shop launched the year-old Mobile Studio program after discussing creative challenges with SMBs, said Tutssel. The companies said they didn't have the confidence, knowledge, tools or the money to create ads that could compete with larger companies.
"We were looking for a solution that would be most achievable to them," said Tutssel. Big brands invest a lot of money on the Super Bowl, he added, but small businesses are "the backbone of the economy." Mobile advertising gives small companies a low-cost option for participating in conversations around big events. Nearly 85 percent of internet users are online while watching TV, according to a May 2016 eMarketer study.
On Sunday, the workshop will kick off at 9:45 am. Tutssel and Facebook strategists will discuss ways SMBs can access the Mobile Studio, recap previous work and then break into groups of ten for the purpose of developing and building out a brief within two to three hours. The goal is to develop a few pieces of creative that connect to the brands' objectives and can be used right away.
"The whole point is that it's a solution that a small business can easily and quickly do," said Tutssel. "If we can't build something in three hours, then it's not a good solution for these businesses."
The session ends about three and a half hours before the kickoff to the Super Bowl, so these brands could potentially create Super Bowl-related social content but they aren't required to.
Tutssel tips for game-day content: design without sound, play up the anticipation and continue to reference cultural moments post-game.