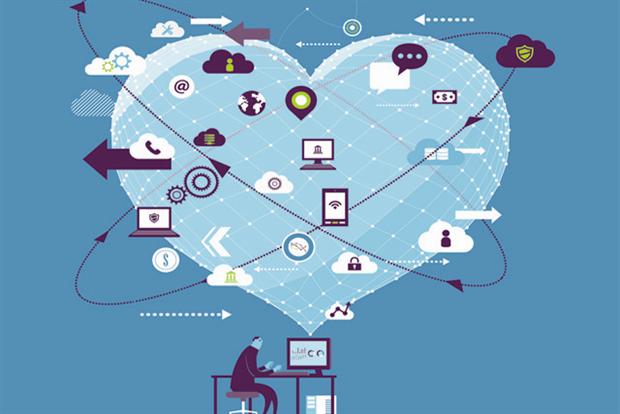 There's still no doubt that the platform is great for marketers, but we must appreciate the effects it can have on the mindsets of normal people.
The UK is the only country in the world (even including the US) where you can actually be treated for social media addiction.
There are studies that show Facebook can cause depression and loneliness, others that prove Facebook can cure it, and a great deal of behavioural research has found that social networks can cause both mood modification, irritability and intolerance amongst regular users.
Some cases have revealed genuine withdrawal symptoms from the research participants after having their social supply 'cut off.'
When was the last time you posted something on Facebook that you thought was funny, cute or downright shocking and then waited for the 'Likes' to roll in? 'None yet... refresh, refresh, refresh...' and then the shot of dopamine that's released in your brain as you receive a thumbs up badge of social authenticity which allows you to get on with your day.
According to ZDNet, FAD (Facebook Addiction Disorder) has some very serious symptoms - extreme paranoia when people fail to respond to messages, in excess of five hours per day spent 'lurking', and an increasing confusion of the divergence between real life and Facebook. Just a few things to bear in mind (quite literally).
The concept of 'nomophobia' describes the fear of being away from your mobile phone - those buzzes, beeps and Beyonce ringtones that give us validation and reinforce our social status.
Similarly, what Facebook, with all its size and significance has provided over the last decade, is a whole new way for normal people to try and achieve, reinforce (or destroy) their social status by writing the right things, sharing the right videos and tagging the best photos.
The psychologist Jerome Bruner once said "a self is the most impressive work of art we ever produce", and Facebook has enabled people all over the world, spanning geographical boundaries, cultures and beliefs, to create this ideal version of their 'self' for all to see.
Social works of art on every page and newsfeed. Obsessively, meticulously and with ever-increasing levels of narcissism, over 10% of the world's population now use their timelines to be the person they've always wanted to be. Whether or not their friends care about any of this is another matter entirely.
The fact is that if something causes Facebook to leave our lives, it's likely that for many people something will have to replace it, as we've trained our brains to rely on constant virtual social stimulation.