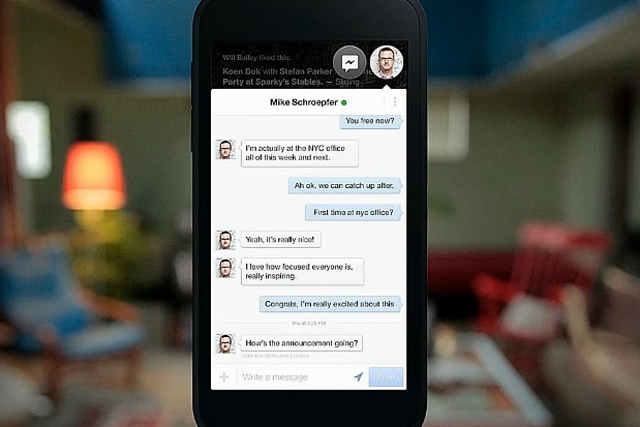 Facebook Home launched two weeks ago on the Android platform, but Facebook director of product Adam Mosseri has told Bloomberg talks are ongoing with Apple and Microsoft about expanding Home to other platforms.
The nature of Home, which overlays a Facebook layer over the native operating system, means Apple and Microsoft are likely to be reticent to agree to allow Facebook Home on their operating systems.
Henry Arkell, social response director at Manning Gottlieb OMD, points out that allowing Home onto iPhones would, in effect, see Apple "relinquishing control of ads, and you would think it would be something iAds would do instead".
Facebook has already announced it is introducing ads into the "cover feed" feature of Home, but is yet to announce if ads will be integrated into other features such as Chat Heads.
Mosseri explained to Bloomberg: "We've shown them [Apple and Microsoft] what we've built and we're just in an ongoing conversation.
"It may or may not be Home. We could also just bring some of the design values to the iOS app. That might be how it ends up. Or we could build just the lock screen. Maybe then it's not called Home, it's called something else."