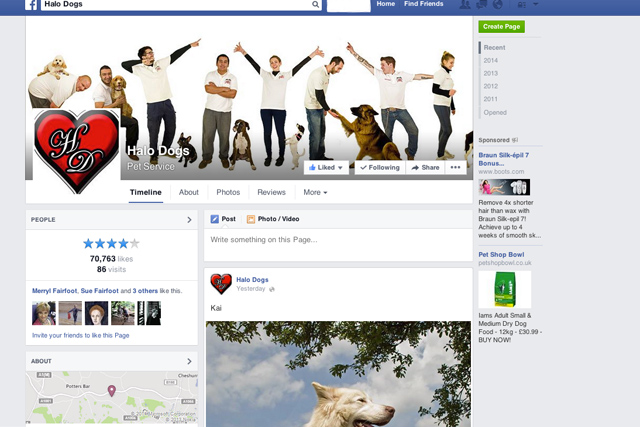 In marketing circles there has been much wailing and gnashing of teeth over the engineered decline in the organic reach of the content that brands publish on Facebook. In response, a flurry of "open letters" to the platform have varied from the hilarious to the heartfelt and hard-hitting. So, as things stand halfway through 2014, what are the implications for marketers?
The reality is that Facebook is now more of a social advertising platform than the social network that brands thought they'd been invited to join. While there is (still) no such thing as a free lunch, brands invested time and marketing dollars to grow their fan bases and develop high-quality content, on a promise of a quantifiable upside if that content was any good: organic reach, plus earned media via engaged audiences. The latter remains, but the organic reach all but disappears. The organic reach of brands that have pages with more than 500,000 likes dropped from 4% last October to 2% in February (source: Social@Ogilvy's "Facebook Zero").
A few other, related points to consider:
Facebook is a giant data set, currently under-leveraged for brands. Forrester estimates that the site "delivers tens of billions of display ads every day, but fewer than 15% leverage the ever-growing cache of social data to target relevant audiences".
Static and uniform ad formats. The ad spaces weren't the reason brands came to Facebook. Sponsored posts as cards offer a more elegant, mobile-first design pattern, but other formats need a radical reboot if paid is to be the primary way to reach users properly.
Facebook's current global reach and frequency are not in doubt. ComScore estimates the app is installed on three out of four smartphones, while Facebook data indicates more than half its 1bn-plus monthly active users return daily. With the notable exception of YouTube, there is no channel on the planet to touch Facebook.
The sooner we marketers stop griping and realise that Facebook was not set up to be a brand utopia, the better. It makes continuous changes to its algorithm to protect its own revenue growth but also to improve user experience. If the aim is to create the best possible user experience, this serves everyone.
So what now?
The sheer scale of Facebook still makes it hard to resist for many brands. The platform will be betting on businesses spending more on paid media to reach audiences at scale and with targeted precision. Not to mention valuing the audience insight and listening opportunity.
The decreasing organic reach should cause us to re-evaluate the roles of different channels. Facebook's latest developments tip it firmly toward reaching new users, which, in turn, signals a shift away from creating content aimed at an existing fan base. Other platforms suit different tasks and are at different stages in their evolution. Use Facebook to recruit to those platforms.
Continuous iteration is the new normal. According to marketing analytics firm Moz, Google changes its algorithm 500-600 times a year and accounts for a 42% share of the US digital ad market, compared with 9% for Facebook. Rather than fight this, the simple reality is that marketers – and the organisations we serve – need to get a lot more responsive and agile themselves.
Creating great content that captures and holds users' attention remains key. Let's stay imaginative. The world doesn't need 1bn sponsored posts begging users to "share this".
In some respects, advertising has come full circle. Marketers can achieve reach on a platform such as Facebook, but they will have to pay for it. Other players are likely to follow as they develop their own ad formats.
For the scale, precision and reduced waste, it may prove worth it.