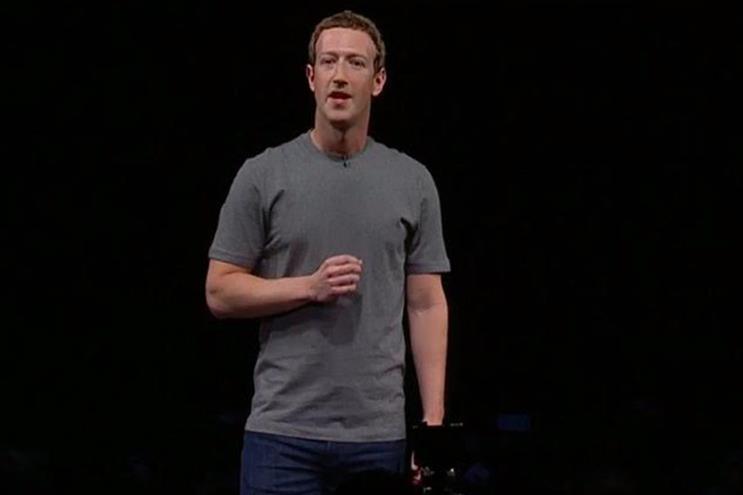 Facebook founder Mark Zuckerberg unveils chatbots
Facebook has opened up its Messenger app to developers to create "chatbots" that can be used by companies for artificially intelligent customer service.
Chatbots are automated programs that allow users to communicate with businesses and carry out tasks such as online purchases.
Advances in artificial intelligence and machine learning are making chatbots far more capable.
Facebook founder Mark Zuckerberg launched chatbots at Facebook's F8 developer conference alongside a handful of partners, including Shopify, ecommerce site 1-800 Flowers, and cable TV news network CNN.
Zuckerberg said: "You'll never have to call 1-800-Flowers again."
The chatbots are part of Facebook's effort to monetise its Messenger instant messaging app by making it the go-to place for customers to contact businesses.
Source: Reuters
Tesco swings back into profit
Tesco has returned to profit following a recovery from its accounting scandal as it reports its first quarterly sales growth for three years.
The supermarket reported a £162m statutory pre-tax profit for the year to the end of February, compared to a £6.3bn loss the previous year, the worst results in its history.
Like-for-like sales in the UK were up 0.9% in the fourth quarter. Tesco chief executive Dave Lewis said the group had made "significant progress" but warned the market remained "challenging and uncertain".
He added: "Our balance sheet is stronger and we are making good progress in rebuilding trust in Tesco and our investment case."
Since taking over as Tesco boss in September 2014, Lewis has focused on price cuts and better service in-store.
Lewis sad: "We have regained competitiveness in the UK."
Source: BBC News
McCormick drops Premier Foods bid
US food company McCormick has given up its bid to buy rival Premier Foods following a due diligence review.
Mr Kipling owner Premier Foods had previously rejected three offers from McCormick, but revealed last week it would be meeting with shareholders after holding "constructive talks" with the American firm.
In a statement, the US firm said: "McCormick has, after careful consideration, concluded that it would not be able to propose a price that would be recommended by the board of Premier Foods while also delivering appropriate returns for McCormick shareholders."
UK-based Premier Foods said: "Premier Foods and its advisers have engaged extensively with McCormick to provide it with the information requested. The board appreciates the open and constructive spirit in which the engagement with McCormick was conducted.
"The board sees a strong future for an independent Premier Foods, and believes that the foundations have been laid for significant growth and shareholder value creation."
Source: City AM
Catch up with some of our longer reads...
As Marketing explores creativity and design in its April issue, editor Rachel Barnes discusses what creativity means in the digital age and why we should all embrace these "disruptive, messy, exciting and sometimes uncomfortable and challenging" times.
The queen of the high street discusses how advertising was the last thing on her mind when designing the retail experience.
Have a listen to the Marketing Mind podcast...
Domino's head of digital Nick Dutch, and Iris' head of planning Ben Essen join the podcast to talk about their experiences at SXSW, discussing everything from capitalism as a valid economic model to whether marketers can ever ethically use brainwave-reading headsets.