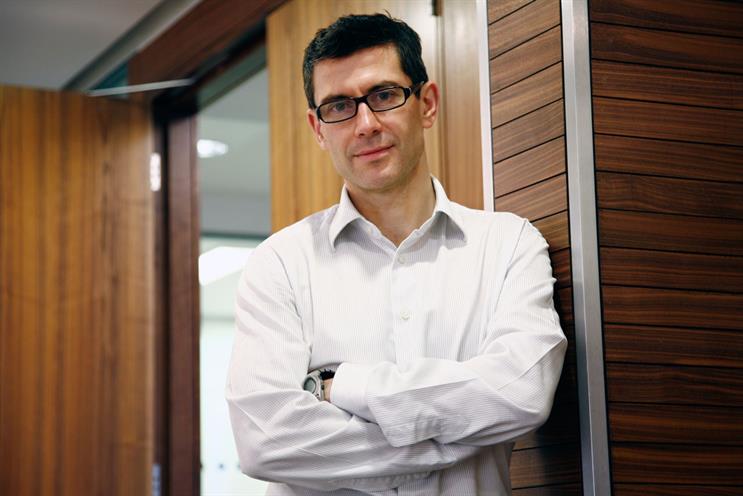 In his new role, Hatch will be responsible for more than 150 staff and will report to Nicola Mendelsohn, who became Facebook's vice president of EMEA in May.
The UK is well known to be a vitally important market by Facebook, and represents its largest commercial operation in Europe.
The social networking site is among the most visited website in the country, with more than 55 per cent of the population believed to be active users. Facebook UK revenues are expected to be in the region of £300 million this year.
In May, Facebook created its first market-specific advisory board in the UK, with a remit to help address specific marketing needs for the market.
Hatch's appointment ends a 15-month search by Facebook. Media Week first reported a UK headhunter had started approaching senior executives at traditional and digital media owners about a new managing director styled role for the site back in September 2012.
Mendelsohn said: "Steve brings a strong strategic approach and impressive leadership skills to Facebook. His experience will allow him to take forward the existing collaborative approach Facebook has with clients and brands to drive creative results throughout the UK and Ireland."
The arrival of Hatch, a respected media strategist, and author of industry-acclaimed book, 'Rigorous Magic', represents a significant step-change in the sophistication of the social media giant's UK operation.
Hatch possesses strong contacts among the UK's leading advertisers, and his more than 20 years media experience makes him well placed to help Facebook positon itself among the wider ecosystem.
Hatch has been with MEC since its inception, joining Y&R Media in 1998, which formed part of Mediaedge:cia in 2002, and became the agency's first head of strategy in 2002. He became joint-managing director in 2006 and took full control of the UK agency as chief executive in February 2011, following the promotion of Tom George to chairman of North Europe.
During Hatch's tenure, MEC has been one of the most awarded and successful media agencies in the UK. It has more than doubled in size to become a top five media agency, with annual billings in excess of £500 million and servicing a wide range of clients including Lloyds Banking Group, Orange, Danone, Nintendo, and MBNA.
Hatch began his career working for Unilever at Initiative Media before moving to BMP DDB to work on the likes of Sony, British Gas and Spillers. Prior to Mediaedge:cia he was at Omnicom agency PHD, where he spent two years working on the BBC as well as launching the UK's first online bank, Egg.