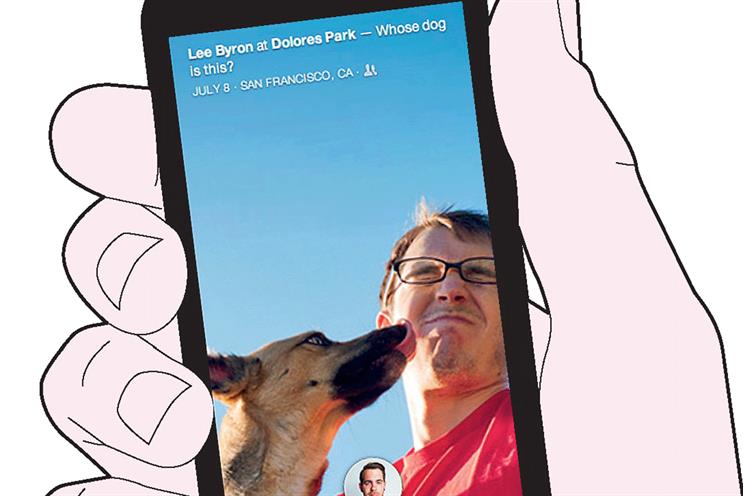 After being criticised for being too slow to capitalise financially on the rise of the smartphone, Facebook has at last revealed its major play in the mobile world with Facebook Home, an app that overlays the Facebook experience onto phones running the Android operating system. In addition, "ongoing conversations" are taking place with Apple and Microsoft over its handsets, the social network claims.

Brands will not be made to wait long before ads are introduced, notably on the app's "Cover Feed" feature, which replaces a phone's lock screen and home screen with a slide show of content generated from Facebook.

Facebook's pan-European communications manager, Iain Mackenzie, has admitted that it will do so "very soon" as part of the company's "move-fast" philosophy. Moreover, despite Mackenzie's claim that the product was created with innovation – rather than revenue – as a priority, scepticism remains concerning Facebook's motives.

"If this was pre-IPO it would not be happening," says James Connelly, managing director of mobile marketing agency Fetch. "Monetising someone's home screen is risky." The, as yet, untapped potential for location-based marketing is likely to be central to Facebook's aims.
Home is an incredible canvas on which to show beautiful, compelling content
The social network holds significant amounts of location data through Open Graph, which takes a location stamp when users log on, meaning the company could roll out a formidable location-based ad product. Home's "Chat Heads" feature, a messaging widget that appears in other apps, could be an effective vehicle for location-based advertising, but Facebook has thus far refused to reveal whether Chat Heads will integrate ads.

Retailers are likely to be early adopters among brands, with Manning Gottlieb OMD social response director Henry Arkell expecting Home to be an effective way to "drive people in-store and make a purchase".

Topshop, for example, has confirmed it will trial ads on Home. Chief marketing officer Justin Cooke is particularly excited by the platform, describing it as "some of the most valuable advertising real estate imaginable". He adds: "Home is an incredible canvas on which to show beautiful, compelling content."

Content from brands will appear on Cover Feed when it is shared organically by friends, giving marketers an added incentive to devise innovative branded creative.

Facebook is equally buoyed by the potential for tactical campaigns, given the real-time nature of advertising appearing on its site.

"If you are a beverage brand such as Pimm's and we suddenly have a heatwave, you could react with a campaign reaching millions of people suggesting they make a jug of the drink," says Mackenzie. "You can't be that reactive at that kind of scale with many other media."

However, brands must be wary about how consumers react to ads invading the most personal place on their phones.

Facebook will use methods that are already tried and tested on its other ad products to ensure that those on Home remain as relevant as possible, and users will be able to select options such as "I don't want see this ad again" or "I don't want to see content from this advertiser".

Initial user reviews have been mixed, and some mobile experts, such as Connelly, doubt Home will prove a "game-changer", leaving the jury out on whether it will revolutionise mobile marketing.

Nonetheless with the social network now geared toward being "mobile-best", it would be a brave move to bet against Facebook being the first to truly crack mobile advertising.