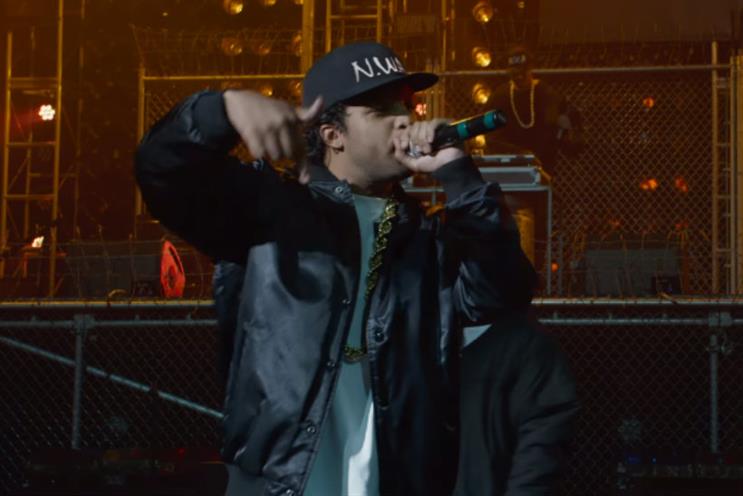 The social network showed off its case study with the film's distributor Universal at SXSW, showing how it could target different trailers to those who identify as Hispanic, black or white.
The point of the case study was to show how marketers could avoid cultural pitfalls. In this instance, Facebook and Universal found that white American audiences were less likely than a black audience to identify with a trailer centering on rap group NWA.
But Facebook has been at pains to explain why this isn't racial profiling. It has pointed out that there's no way for it to identify its users' actual race. Instead, Facebook targets by language preference and liked pages, among other indicators. For example, it is more likely to show ads targeted at an African-American demographic to someone who has 'liked' an African American Chanber of Commerce page.
The distinction between using these signifiers and actually targeting by race is, in the eyes of some, slim. Facebook has said it has no plans to allow users to indicate their race. It is currently possible for people to identify their religious and political views in their profile data.
Facebook published a paper on identifying different ethnicities
The social network has long been interested in the subject, publishing a paper in 2010 called 'Ethnicity on Social Networks', co-authored by Facebook data scientists and engineers Jonathan Chang, Itamar Rosenn, Lars Backstrom and Cameron Marlow.
The paper's premise was to determine ethnicity only using Facebook users' names and data provided by the US Census Bureau.
Its authors claimed they were successfully able to identify ethnicity on Facebook, even though it doesn't "explicitly" collect race data.
The authors wrote: "The ethnicity of a user base is an important demographic indicator that can be used for marketing, compliance, and analytics as well as a scientific tool for understanding social behavior and increasing diversity through outreach efforts.
"Unfortunately, ethnic information is often unavailable for practical, legal, or political reasons."
Specifically, the authors set out to identify how people of different ethnicities used Facebook, and how different groups interacted with each other.
They used Facebook users' surnames and census data to determine what a person's skin colour might be, writing: "For instance, 98.1% of individuals with the name Yoder are white […]".
They also examined how likely different ethnicities were to befriend or date each other, finding that most were likely to stick to their own groups.