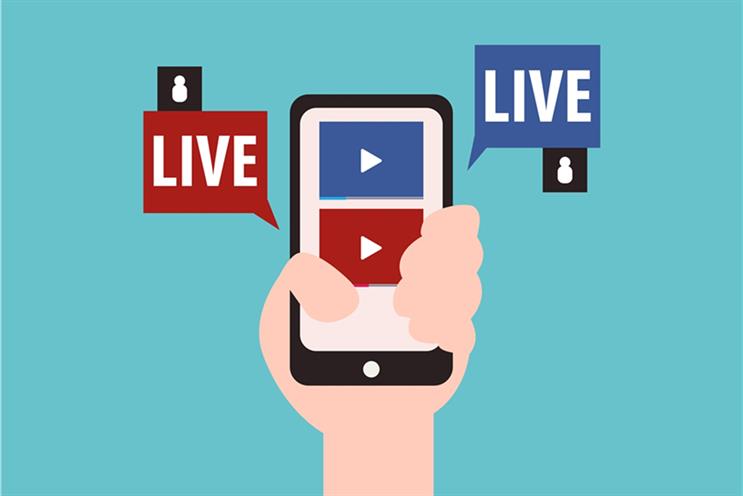 Facebook is introducing a "one strike" policy to Live and has committed $7.5m in research funds to find better ways to detect harmful content on its platform in the aftermath of the Christchurch terror attack.
Previously, if a user posted content that violated its community standards, either in Live or elsewhere, Facebook simply took down the post.
If the user continued to post violating content, they would be blocked from using Facebook for a period of time, and in some cases banned altogether, either because of repeated low-level violations or a single egregious violation.
From now on, anyone who violates Facebook's most serious policies will be restricted from using Live for a set period of time starting from their first offence.
This would mean that if a user shared a link to a statement from a terrorist group with no context, that user would now be immediately blocked from using Live.
Facebook plans to extend these restrictions to other areas of its platform over the coming weeks, beginning with preventing those same people from creating ads on Facebook.
"We recognise the tension between people who would prefer unfettered access to our services and the restrictions needed to keep people safe on Facebook," the company said in a blog post announcing the change. "Our goal is to minimize risk of abuse on Live while enabling people to use Live in a positive way every day."
The move looks to specifically address concerns over Facebook's role in facilitating the spread of terrorist content, following the live stream of the Christchurch terrorist attack in March.
"Following the horrific terrorist attacks in New Zealand, we've been reviewing what more we can do to limit our services from being used to cause harm or spread hate," Facebook said.
The platform is also working with academic establishments to research new techniques to detect manipulated media across images, video and audio, and distinguish between unwitting posters and those who intentionally manipulate videos and photographs.
Facebook's $7.5m research investment will be undertaken with leading academics from the University of Maryland, Cornell University and University of California, Berkeley.
"One of the challenges we faced in the days after the Christchurch attack was a proliferation of many different variants of the video of the attack. People – not always intentionally – shared edited versions of the video, which made it hard for our systems to detect," Facebook said.
"We realized that this is an area where we need to invest in further research."

A version of this story first appeaed on Campaign Asia-Pacific