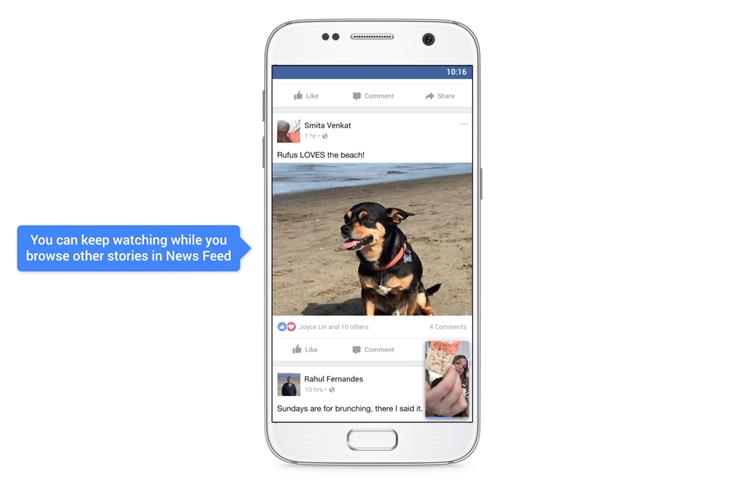 It will be available on Apple TV, Amazon Fire TV and Samsung Smart TVs "soon", Facebook said. There are plans to roll it out on more platforms.
In a blog post, Facebook said: "With the app, you can watch videos shared by friends or pages you follow, top live videos from around the world, and recommended videos based on your interests.
"You can also catch up on videos you've saved to watch later, as well as revisit videos you've watched, shared or uploaded."
Smartphone users will also be able to "watch and scroll", where a video can keep playing while scrolling through the news feed.
Facebook revealed it will also introduce automatic sound to videos in its mobile app. The sound will fade in and out as a user scrolls past it in their feed. Users can disable the feature and audio will not play if the device is set to silent.