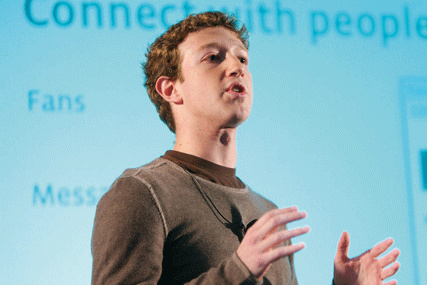 Zukerberg said Facebook's Initial Public Offering (IPO) will not happen in 2010. Separately, reports suggest investors currently looking to buy Facebook shares anticipate the company will go public in 2011, with a market capitalisation of between $35 billion to $40 billion.
In an interview with the Wall Street Journal, Zukerberg said since the business does not need huge cash capital to build factories, a global distribution system or a massive marketing budget then 'all the pressures are different, and the motivations [to go public] are not there in the same way'.
The 25 year-old Harvard graduate believes Facebook, which has more than 400 million users worldwide, can lead the movement of open communication, which he believes is probably "the most powerful and transformative social change". He added: "It's not clear that anyone else is going to manage it correctly."
The company expects to do between $1.2bn and $2bn in sales this year. Some analysts have predicted that the business could be worth $59 billion in 2011 and more than $100 billion by 2015.
Zuckerberg told WSJ: "We're going to go public eventually, because that's the contract that we have with our investors and our employees."