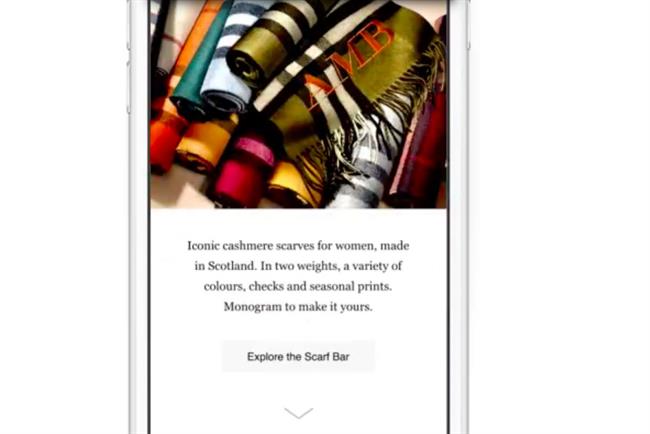 Facebook is launching a platform called Canvas where brands can use a number of tools to create "immersive" experiences.
Mark D'Arcy, the chief creative officer at Facebook Creative Shop, the social media giant's in-house ad agency, told a press briefing today that Canvas will give advertisers "more space" and will allow them to create "unique" experiences on mobile.
Facebook has been testing the platform with around 20 brands, including Citroen and Burberry.
The ad appears within a person's newsfeed and takes up the entire screen when they click on it. The platform allows users to interact with the ad either by scrolling horizontally, vertically or with video.
Brands can also make use of a tilt feature whereby they can make an image larger than the phone screen and users can tilt their phone to explore the image.
Rob Newlan, the regional director for EMEA at Creative Shop, explained that this will help brands target consumers with the optimal creative at different points in their journey. For example, at one time a particular person may respond to a gif, and at another time it may be a video.
The user is always one click away from going back to their newsfeed.
Jessica Watson, the product design manager at Facebook, explained that it will also take less than one second to load. Facebook found that it usually takes about five seconds for an ad to launch.
Facebook will also give businesses insight into how much time people spend interacting with a Canvas ad.
Advertisers can use Canvas without downloading any software; they can create their ad within the Canvas platform by uploading images or videos and making use of the tools it offers.
"We found there was a need for a new space, one without constraints, more variables to play with and more interactive experiences," said Watson.
This article first appeared on campaignlive.co.uk.