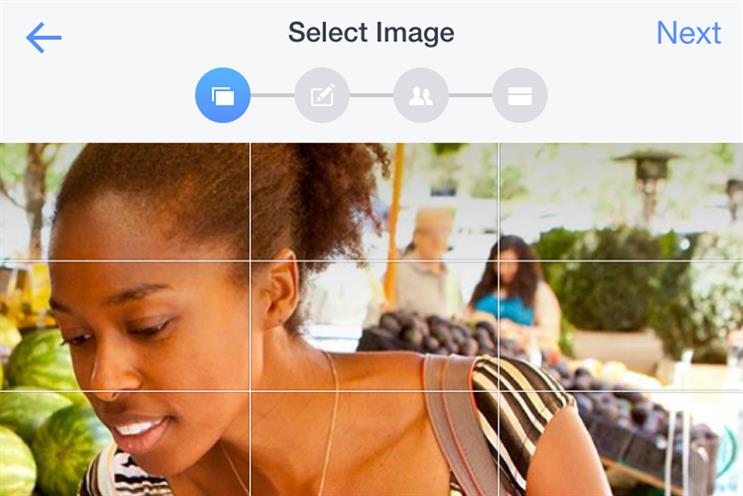 Ciaran Quilty, the small to medium-sized business regional director for EMEA at Facebook, told Campaign that the launch of the Ads Manager app is a response to customer feedback asking for more mobile tools.
The app, which is available from today for iOS, will allow businesses to create ads, track ads, manage ad budgets, look at the performance of their ads, and receive push notifications.
Quilty said that an increasing number of businesses had been asking Facebook to create a "simple, easy and effective" way to use the site for ads.
Facebook launched a mobile version of its ads manager site around 18 months ago and it has 750,000 active users, according to Quilty.
The social media site also announced that there are two million businesses investing in it every month. Quilty said that the majority of these were small to medium-sized businesses (SMBs). This has grown from 1.5 million each month approximately six months ago.
Quilty said he hoped the new app would help continue the growth in the number of SMBs using the site.
He said: "We want to grow in the right way, which is that we believe in value for money and we think that if we continue to make our products simple, effective, drive results for businesses and allow them to connect with their customers, then more SMBs will start investing in Facebook and existing SMBs will invest more in Facebook.
"There is room for more SMBs to use Facebook. I think it is early days – there are lots more SMBs in the UK who could avail themselves of the opportunity. More and more we're hearing about SMBs finding success on Facebook and we think that will continue."
Quilty also said Facebook was planning more events for SMBs to help them utilise the site as effectively as possible, for example helping them target their audience and find new customers.
He said: "We need to do more of it,so we will invest more in it and in the SMB community."