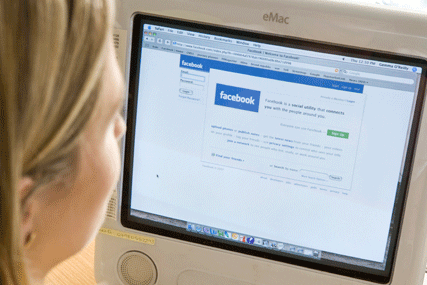 Facebook sits behind Google, Yahoo! and MSN as the place where people get their news online, according to research from Hitwise.

Last year Facebook overtook Google News rising from just over 1% in January 2009 to 3.5% last week.

Google News accounted for only 1.39% of visits to news and media sites last month while Google Reader, the search giant's RSS reader which has never gained mass appeal, accounted for 0.1% of visits.

The growth in Facebook as a traffic driver to news sites has come hand in hand with other research that shows the time spent on social networking sites overall has risen significantly in the last 12 months.

Facebook has also recently been encouraging users to create personalised news channels on the social networking site.

Malorie Lucich, a spokeswoman for Facebook, blogged: "As news quickly travels, your friends are often the best filters you have for surfacing meaningful news. They are how I heard about Michael Jackson's death, President Obama's Nobel Peace Prize and even 'Balloon Boy'.

"Whether it's a minor event like the small earthquake in the Bay Area or something as life-altering as the recent tragedy in Haiti, you can turn to Facebook to share news, connect with news outlets and discuss current events with others. The news you read on Facebook can be as diverse as the friends and news media you connect with."

The rise of Facebook as a news source has come as Google Reader's growth has stalled.

Facebook is starting to be adopted by major news organisations like the Wall Street Journal, which has added its news to the platform.

Heather Hopkins, senior online analyst, Hitwise, said: "Facebook could be a major disruptor to the news and media category. And with the Wall Street Journal already publishing content to Facebook, perhaps the social network can avoid the run-ins that Google has suffered recently with Rupert Murdoch. We will continue to watch this space."
Facebook as a news source brings with it a number of advantages over search engines. For example on Facebook people can become "fans" of news sources like the WSJ, which could lead to more regular visits than using search engines or Google News.

Facebook is also reported to be looking to offer publishers a variety of analytics that are simply not available to search engines because of the mass of data it holds about its members.

These could give publishers details about on engagement, which is a key social metric measurement and more revealing than simple pageviews of unique visitor numbers.