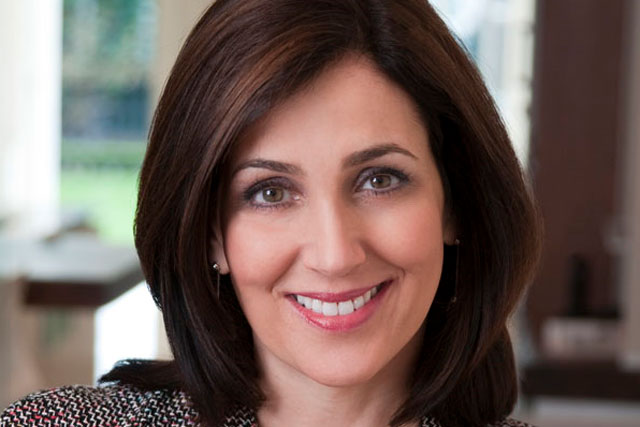 Shields, who is vice-president and managing director of Facebook EMEA, is to become chief executive of the Tech City Investment Organisation in January.
The social network, which is also looking for its first UK managing director, does not have a replacement for her lined up yet.
At TCIO Shields will replace Eric van der Kleij, who did not renew his contract when it ended this summer. She will also take up a position with the government as ambassador for the Digital Industries.

Shields joined Facebook in 2010, after a brief period working at Elisabeth Murdoch's digital media media venture ShineVu. She made her name at the social network Bebo, where she was president. She oversaw the sale of the business to AOL for $850m (£417m), later becoming president of its social media divison.

Prior to her role at Bebo, Shields was managing director at Google, where she was responsible for building and managing the company's advertising and syndication network across Europe, Russia, the Middle East and Africa.
The Tech City Investment Organisation (TCIO) was set up by the government department of UK Trade and Investment in April last year, to support the growth of technology businesses in East London and make it the location of choice for tech and digital businesses.

Businesses that have set up offices in Tech City include Amazon, Google, Intel and Cisco. Shields' role will involve helping to promote the area, raising its profile internationally, and attracting investment.

During her time at Facebook, Shields has been instrumental in implementing its strategy to garner support for the social network from major brands and agencies.

In April this year, Shields was named one of the UK's 'social media millionaires' in the Sunday Times Rich List 2012. She reportedly made £13m when AOL bought Bebo.

Earlier this year she hosted the UK version of Facebook's first marketing world conference. Her stake in Facebook is said to be worth at least £40m.
Prime Minister David Cameron commented on Shields' appointment: "The success of Tech City shows just what can happen when we back some of our most innovative and aspiring companies to grow, helping the UK compete and thrive in the global race.

"Joanna's experience will be hugely valuable in supporting Tech City as it goes from strength to strength, and as a Business Ambassador promoting the UK around the world," he said.

Shields, who is from the US originally, said that working in the UK for the past decade has proven it has the potential to become a "major force in digital innovation."

"Throughout my career I have had the privilege of working with great entrepreneurs and innovators to create thriving new businesses and industries. The seeds have been sown in East London for a dynamic and successful cluster: we have the infrastructure, the technology and the talent, now we need to accelerate the growth," she said.

A Facebook spokeswoman issued the following statement: "Joanna has been a tremendous contributor to our EMEA organization and her leadership and passion will be missed.

"Facebook supports the UK Government's vision for building a stronger technology-based economy and start-up ecosystem, and we wish Joanna every success as she moves into her new role at the Tech City Investment Organisation and as the Business Ambassador for Digital Industries."