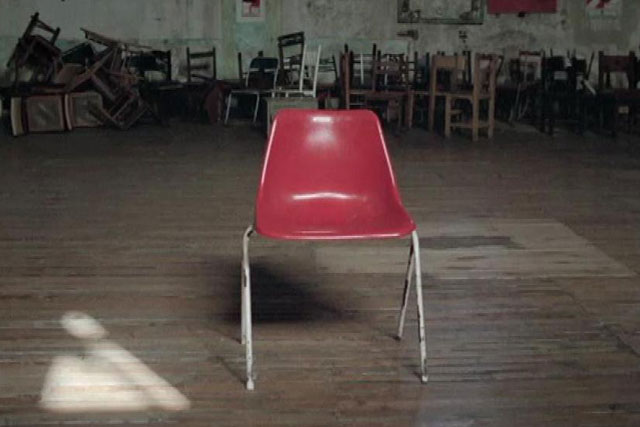 We don't wish to seem parochial or anything - Facebook has had plenty of big-picture distractions over the past year, not least its botched initial public offering back in May. But, still: its UK customers might have every excuse for feeling slightly unloved these days.
Last week, Facebook announced that its top executive in Europe, Joanna Shields, is leaving to spearhead a UK Government scheme to attract software companies to East London.
The social network seemed rather relaxed about this turn of events - but, then, this is not surprising given that it has been searching, in a somewhat relaxed manner, for a UK managing director for several weeks now. And, indeed, in recent months, there has been no shortage of critics willing to argue that Facebook's commitment to its largest market outside the US has sometimes seemed a little tepid.
For instance, content developers were particularly dismayed recently when Trevor Johnson, one of Facebook's most talented agency liaison executives, was relocated from London to New York - though they might cheer up when they build up relations with Mark D'Arcy, Facebook's director of creative ad solutions, who was scheduled to move in the other direction this month.
The question remains, though: should UK agencies, media and creative alike, expect a little bit more from the company? Daren Rubins, the chief executive of PHD, argues that it's rather easy for the industry to throw stones - but the reality is that Facebook has few existing business models that it can call upon for guidance.
He concedes, though, that there are questions to be asked about its future direction. He explains: "Areas of speculation include how far it extends the commerciality of its site and how it deals with the relentless momentum of business."
For instance, he wonders, does it put more emphasis on its automated self-serve platform or on the creation of premium formats? And does it have genuine ambitions to monetise access to its technical team? But he points out that these issues aren't specific to the UK - so, in that respect, UK management is not really at the heart of the matter. He says: "These issues have arisen because a relatively immature business has acquired significant share-price expectations."
Robin Grant, the global managing director of We Are Social, agrees that the UK has never been serviced as a hermetically sealed market. "For instance, Facebook has always serviced UK accounts below a certain value out of Dublin," he points out.
But he suspects Facebook could and should be doing more to engage with social media and creative agencies in the UK. He adds: "From our perspective, we've always been aware that Facebook is a revenue-driven organisation - and it has always focused on media agencies and the big clients spending a lot of money, rather than on the people producing the creative work.
"Shields was a driving force in London - and this is a big loss. Leadership is important, particularly when it comes to the Facebook brand and building relationships with agencies. One of the issues the company has had to face following its IPO is coming to terms with what stock-market analysts demand - and how that might affect Facebook as a brand."
But Anna Watkins, the managing director and head of digital at Initiative, says that people should focus on the positives. "Things are looking up for Facebook, with the latest results showing a 13 per cent increase in the stock price," she stresses. "The main driver behind this is the increase in mobile revenue, which now accounts for 14 per cent of total ad revenue. It is developing new measurement and ROI models - and, consequently, there are more opportunities to demonstrate effectiveness for our clients."
And she suggests that the UK situation may be more easily managed than you'd think. She speculates: "All eyes will be on a new managing director ... (the commercial director) Stephen Haines could well be the candidate to step into Joanna's shoes."
Meanwhile, Alex Miller, the chief executive of Jam, wonders whether the company is putting sufficient emphasis on long-term strategic partnerships with UK brands, as opposed to short-term revenue targets. He concludes: "Investing in more creative engineers to work alongside agencies, as well as helping to prove ROI with sound methodologies, would drive revenues up in the long run and make Facebook-orientated brand communications more effective, leading to repeat campaigns."
NO - DAREN RUBINS, chief executive, PHD
"Facebook is just as committed and ambitious about the UK as it ever has been. Yes, it's taking some time to find a managing director, but this isn't an appointment to be rushed."
MAYBE - ROBIN GRANT, global managing director, We Are Social
"There have been issues recently that could have been communicated more deftly than they were. I think it's possible to argue that, from a UK perspective, Facebook might have been moving slightly in the wrong direction."
NO - ANNA WATKINS, managing director, Initiative
"I think Facebook is working more collaboratively with agencies and advertisers, working to understand the importance brands place on connecting with fans - and developing ROI models to reflect this."
MAYBE - ALEX MILLER, chief executive, Jam
"At the moment, every client and agency in London is crying out for deep, strategic and technological partnerships with Facebook - and the company doesn't have the creative engineering resource in this country to support this demand."