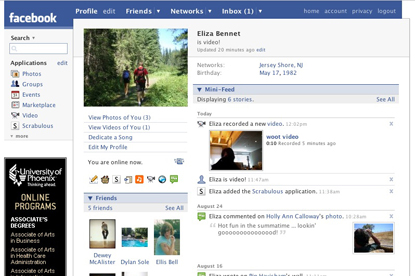 After receiving threats from Canada's privacy commissioner, the social networking site has made a number of changes to the access third parties have to users' personal data.
Currently, information such as the ages, interests and even personal messages of users is being used by third-party companies to develop games and quizzes for the site.

Facebook has agreed to restrict this practice by ensuring that third parties who wish to use this information ask for users' express permission first, as well as making them aware of how their personal data will be used.
The site has also agreed to refrain from storing the e-mails of those who are sent invitations to join the social networking site but do not sign up – information that is currently being kept on file indefinitely.

While there are many critics of Facebook's use of personal data, the catalyst for the sweeping changes was increased pressure from Canada, where more than one-third of the population use the social networking site.
The country's privacy commissioner, Jennifer Stoddart, claimed Facebook's storing of personal data was in breach of Canadian law.

The changes will take Facebook nearly a year to implement and will apply to all of its global users, a total of more than 250 million people.