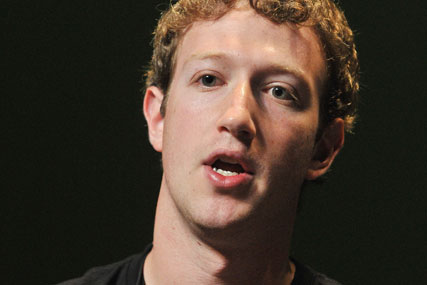 The "Download your information" tool is accessed via account settings. It produces a zip file containing all the user's photos, status updates, wall posts and profile information that they have put on the site.
Facebook is also launching a dashboard in the application settings to give users visibility into how applications are using their data and when it was last accessed.
Founder Mark Zuckerberg wrote in a blog post yesterday that Facebook has "heard loud and clear" that individuals want greater control over what is shared on Facebook.
He said: "We're taking a few important steps forward towards giving you precise controls. We hope these tools bring you more confidence as you share things on Facebook, and that your experience grows richer and more real as a result."
Facebook has also overhauled its Groups feature, making it easier for users to set up small groups of friends and family for sharing photos and messages.
The default setting is closed, so only individuals in that group can gain access to the information on it, and it can be used as a replacement for mailing lists.
Zuckerberg said: "We've long heard that people would find Facebook more useful if it were easier to connect with smaller groups of their friends instead of always sharing with everyone they know.
"The net effect is your whole experience is organized around spaces of the people you care most about."
In August Facebook launched its geolocation service Facebook Places in the US, attracting greater scrutiny for its use of personal information and how it is shared.
When the tool was launched in the UK last month it claimed its privacy setting's protection was "unprecedented in the industry", with children given special protection.
Read more on The Wall
Facebook shakes up the social web as it adds much needed new FB groups