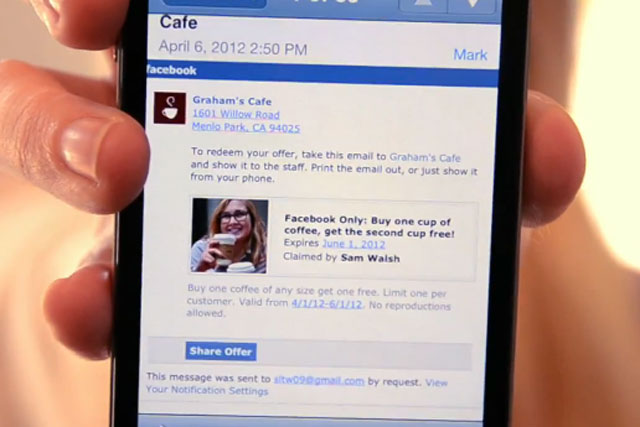 The partnership comes as Facebook comes under growing pressure to prove the value of its advertising model to the market and investors.
Datalogix has bought data from around 70 million US households, primarily drawn from loyalty cards at more than 1,000 retailers.
By matching information gathered from these cards against emails or other information used to establish Facebook accounts, Datalogix claims it can track whether people purchased a product after viewing an ad on Facebook.
The emails and other information are made anonymous and collected into groups of people who either saw and ad or those whose didn't see an ad.
According to the report, Facebook said it was paying Datalogix for the data matching. It is unclear if Facebook would undertake a similar project in the UK.
Earlier this month, Facebook kicked off a trial to serve ads on third-party mobile apps, creating in effect a mobile ad network and putting it in direct competition with Apple and Google.
Facebook was unavailable for comment. The original report appeared in the Financial Times.
Follow @johnreynolds10