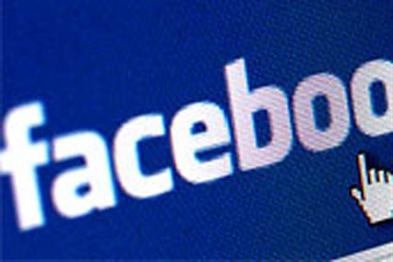 Mark Zuckerberg, founder and chief executive of Facebook, took the the stage today (22 September) at the social networking giant's fourth f8 conference in San Francisco to announce that it was launching a "new breed of apps", including video, music, films, TV and books apps, alongside its new timeline profile feature.

In the UK, Christian Hernandez, head of international business development at Facebook, announced the entertainment partners, in addition to the Daily Motion, Deezer, MyVideo, Cinemur SoundCloud, Mixcloud and Art Finder.

In the US, Spotify chief executive and co-founder Daniel Ek joined Zuckerberg on the stage to announce its hotly anticipated Facebook app, which will allow users listen to music with their friends and share what they have been listening to on their profile.

Ek said it would allow all of Facebook's 800m users enjoy music for free, while fairly compensating the artists. He said: "This is a big day for all music lovers around the world, lets light up the world with music."

Developers will be able to create their own action as part of their app. Based on the 'Like" social pluggin develpers can customise ways of sharing their content such as "watch" or "read" and which will be posted in users' timelines.

Zuckerberg kicked-off the event by introducing a new timeline feature which it promises will enable users to give a "more complete story" of who they are and what they care about.

He said that until now all of the stories users have shared "can fall off a cliff and disappear". "We wanted to make a timeline that you could call your home".

He added: "Timeline is the story of your life. All your stories, all your apps and a new way to express who you are."
Brief overview of new apps here
Spotify: As you listen to music on Spotify, your Timeline will populate with your listens, as well as your top albums, playlists and artists.
The Guardian: Once you add The Guardian app to your Timeline and turn sharing on, you can broadcast the articles you read to your Timeline. If you decide you do not want to share an article, you can "X" it out from The Guardian app, or remove it from your Timeline through your Activity Log.
Deezer: By integrating with Facebook Platform, Deezer has built a social music experience that makes it easy for people to share their taste in music with friends.
Myvideo and Dailymotion: Discover new videos based on what your friends are watching so it's easier to discover great virals and share them with friends.
Cinemur: Discover new movies based on what your friends are watching. Friends who connect Cinemur to their Timeline will showcase movies as they watch them, so it's easier to discover new comedies, documentaries, foreign films and obscure indie films through your friends, and watch them yourself.
The Independent: Recently Read allows people on Facebook and on the Independent site to discover the articles their friends are reading, By opting into the Recently Read Facebook application on any article on The Independent site, articles that people have read will be posted to Facebook for their friends to discover and interact with in real time. People can control what articles become part of their profile directly from the application, and also on Facebook.
Mixcloud and Soundcloud: Through Facebook Platform, people can discover new music with their friends, making their online music experience more personal and relevant.
Artfinder: People can add their favourite artworks from Artfinder to their Facebook profiles and connect with their friends around art online. People have controls over what and how they Artfinder with their friends – they can turn this functionality off at any time in multiple places on Facebook and on Artfinder.