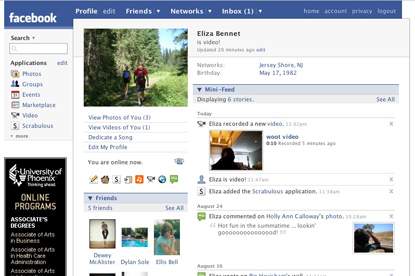 It is thought that the virtual goods on offer will encompass third-party applications that run on the social networking site.
Facebook already offers a number of paid-for applications, with Zynga, its most prolific applications developer, taking home annual reported sales of $100 million.
Facebook, acting as the payment provider for this new currency, will take a small percentage of every applications transaction.
The move to introduce a new revenue stream marks a change in Facebook's business model, which up until now has been almost entirely reliant on advertising.
Initially, the payments system is being tested on three applications, with plans to roll out the model in the next few weeks. Analysts have predicted that if the new currency is a success, it could soon account for one-third of Facebook's revenue stream, and ultimately take the company into profitability.