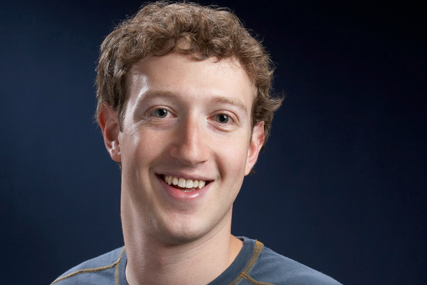 Speaking at the Cannes Ad Festival yesterday, Mark Zuckerberg, founder and chief executive of Facebook waxed lyrical about the benefits of personalisation before revealing development of a location-based app for the social networking site is nearing completion.
Zuckerberg said: "Almost any product is better when it is based around personalisation, and the internet is becoming more personalised and personalisable."
Asked about the new app, he added: "Knowing where a person is, and being able to personalise to what's around them and who's around them, is a really important and valuable thing.
"It's a really important area, but it's also a very sensitive one, so we want to make sure we get it right. We're working on it. We're pretty close, we're happy with what we're getting to."
The chief executive also celebrated Facebook's sales and marketing teams as "A-Class" and said a big part of what the company will be doing in the future is to "figure out a very good way to work with all of the parts of the media community" to continue to expand the sites scope.
Zuckerberg also admitted to being impressed by Nike's World Cup campaign, which he recognised as generating a "huge amount of traffic to their sites".

The World Cup activity started with a 10-minute film on Facebook, featuring Cristiano Ronaldo, Didier Drogba, Wayne Rooney and other top soccer stars.
The video could only be viewed when a visitor clicks the "Like" button and included Nike's three-minute ad by Wieden + Kennedy which was later rolled out on TV in 32 countries.

Zuckerberg said: "And while the campaign is based around an event that lasts for a finite amount of time, many of the visitors generated through Facebook will keep coming back."