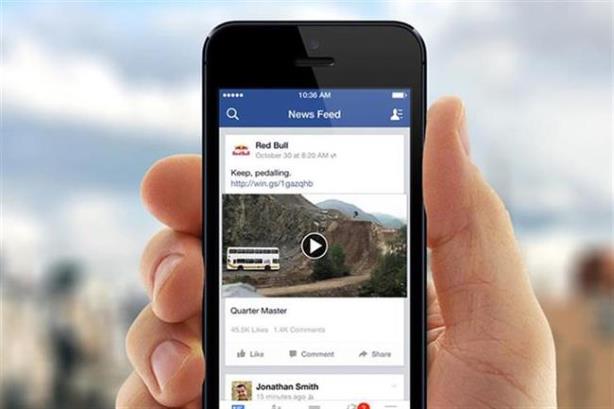 Facebook deleted 3.3 billion fake accounts in six months, the social media giant has revealed – more than double the amount previously disclosed.
It disabled 1.2 billion accounts in the last three months of 2018 and another 2.2 billion in the first quarter of this year, Facebook announced in its latest Community Standards Enforcement Report.
Facebook, which claims to have 2.4 billion monthly users, had reported last year that 1.6 billion fake accounts were removed between March and September.
The increase in fake accounts was caused by "automated attacks by bad actors who attempt to create large volumes of accounts at one time", Facebook said.
Alex Schultz, vice-president of analytics at Facebook, said in a blog that "most" of the fake accounts on Facebook are blocked by "advanced detection systems" within minutes of being created "before they can do any harm". Facebook did not provide numbers about how much content was created by fake accounts and how widely viewed they were by legitimate users.
Facebook's ongoing problems with dealing with fake accounts and monitoring extremely offensive or criminal content has in recent months led many former executives, such as co-founder Chris Hughes, to call for the company to be broken up.
However, in a call with reporters last night, Facebook's founder and chief executive, Mark Zuckerberg, rejected these suggestions on the basis that the bigger Facebook is, the better it is able to deal with its problems.
"I actually think [breaking up the company] is going to make it a lot harder," Zuckerberg said, adding: "In one decade, the success of this company has allowed us to fund these efforts at a massive level. I think that the amount of our budget that goes towards our safety systems, I believe is greater than Twitter's whole revenue this year. So we're able to do things that I think are just not possible for other folks to do."
Facebook's apparent long-term solutions to solving its brand-safety issues are twofold: develop a more "private" social networking system in which user content is ephemeral and funnelled into discrete groups instead of a news feed; and creating better artificial intelligence-led moderating systems alongside its thousands of human moderators.
Separately (and within hours of the standards report being released), Facebook announced that its anticipated cryptocurrency is due to launch as early as next year.
The currency, named GlobalCoin, would launch in a dozen countries including the UK and the US in the first half of 2020.
Industry commentators have noted that allowing users to make payments or transfer money without needing a bank account would move Facebook's model closer to Chinese online network WeChat.
WeChat, created by Tencent, is used by a billion monthly users and has become an all-purpose network on which people can pay for services, play games and communicate with brands directly.
However, MediaCom's global director of innovation, Liam Brennan, told Campaign that Facebook is trying to become a non advertising-funded business rather than trying to ape WeChat.
Brennan said: "It knows additional revenue is essential to its growth as a business, moving its business
model beyond advertising into services, retail and, potentially, financial transactions.
"For the advertising industry, that's disruptive, as Facebook has been a backbone of digital inventory supply for years. It represents an ongoing shift of 'digital' media becoming more than just a 'paid' opportunity to one that is consumer-centric and increasingly tech-focused. So, what does this future look like?"