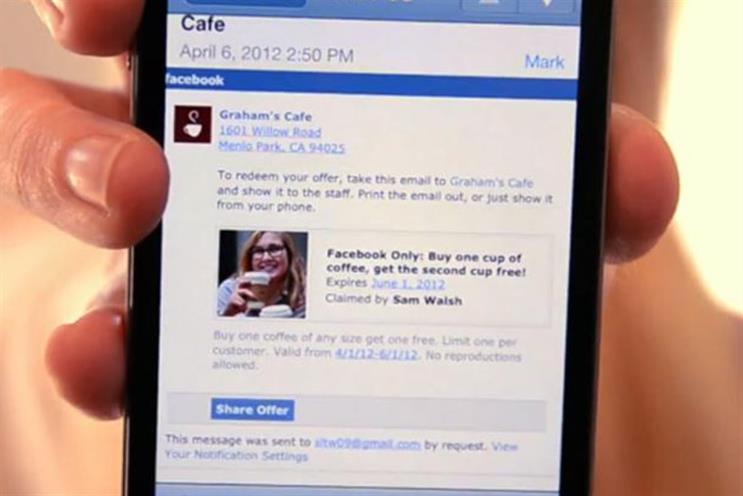 The social network's monthly active user base went up 13% year on year to 1.44 billion users, while daily active users hit an average for March of 936 million, with 798 million daily active mobile users.
Mobile accounted for nearly three-quarters (73%) of total ad sales. Last October, Facebook said mobile accounted for 66% of total ad revenues.
While much has been written and said about Facebook's dwindling appeal among younger consumers with smartphones, the number of mobile users was up 24% to 1.25 billion by the end of March. Facebook said mobile usage generated more than a billion searches a day.
Elsewhere, costs at the group have climbed, with R&D spend doubling over the period, from $181m a year ago to $566m in the first three months of 2015. Facebook said that such costs are likely to increase as it seeks to develop acquisitions including WhatsApp and Oculus Rift. This caused mild alarm among analysts, with Facebook's share price falling 2%.
Mark Zuckerberg, Facebook's founder and chief executive, described the results as a "strong start to the year". He discussed the diversity of Facebook's offering – while 1.4 billion people use the core Facebook service, 800 million are using WhatsApp, 600 million are using Messenger and Instagram has more than 300 million monthly active users and 200 million daily active users.
According to data from eMarketer, Facebook had a 7.93% share of the $145bn global digital ad market in 2014, up 5.81% on 2013. While in the UK, the social media group had an 8.6% share of the £7.25bn digital ad market, up 6% from 2013.
Commenting on its latest results, Debra Aho Williamson, eMarketer's principal analyst, said: "The Facebook family is starting to gel, and we're getting a better idea of how the company's various properties are coming together.
"However, we're still waiting for indications of how much ad revenue Facebook is getting from Instagram, and it will be important in coming quarters for the company to start to show how much momentum it's gaining in video advertising and off-Facebook ad targeting."