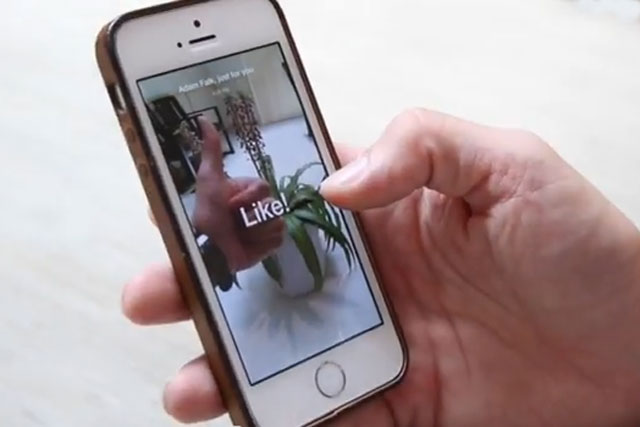 The app, which is currently only available on iOS and Android in the US, is officially called Slingshot – the name it was also given internally during its development at Facebook's Creative Labs division.
In essence, it allows Facebook users and non-users to take a photo or video using their smartphone and send it to a friend. But the catch is that the friend will not be able to open the video or image back until they send, or "sling" an image or film back.
Facebook has published a blog explaining how Slingshot works, including a video. Users can access the app via their mobile, sending messages to people in their address books; or they can send photos via their Facebook friends list.
Slingshot will compete with more established players such as Snapchat, as well as newcomers to photo-sharing, such as former Topshop marketer Justin Cooke's Tunepics.
It was this time last month that Marketing cited a Financial Times report that Facebook was rumoured to be developing the Snapchat rival after unsuccessfully attempting to acquire the company with a $3bn (£1.8bn) bid.
Facebook's rival app works in a similar way to Snapchat, in that photos and videos are deleted once sent, while users can scribble and type over their photos. Last month, Snapchat updated its app to include text messaging and video calling to support its core feature, which allows users to send photos that vanish soon after viewing.
Although its bid for Snapchat failed, Facebook has been on an app spending spree, acquiring messaging service Whatsapp for $19bn (£11bn), while last year it bought photo-sharing social network Instagram for $1bn.
In its Slingshot blog piece, Facebook said: "Photos and videos that don't stick around forever allow for sharing that's more expressive, raw and spontaneous. We can connect the same way we like to live: in the moment. We've enjoyed using Snapchat to send each other ephemeral messages and expect there to be a variety of apps that explore this new way of sharing."