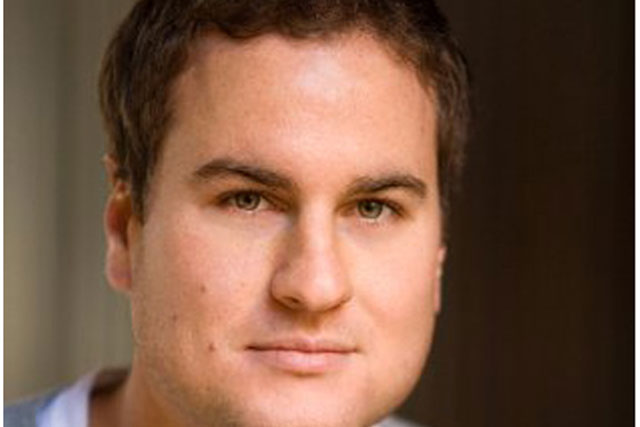 Two weeks ago, at a bash in New York, Facebook unveiled the next phase of its commercial evolution to more than 1,000 advertisers. It was a definitive moment: here were the new ad formats and philosophies on which Facebook is betting the future of the company.
At the start of February, it filed for an initial public offering - and the hype is that it will achieve a post-IPO valuation of $100 billion. At which point the really scary hard work begins, for it will have to start justifying that valuation.
Facebook is already a phenomenally successful company, returning a profit of around $1 billion in 2011, but it now needs to accelerate recent revenue growth many times over. And, with user penetration slowing, that means creating more advertising inventory and selling it at a far higher yield.
The New York presentation set out the company's new stall, unveiling tweaks to layouts and ad formats, not least changes to brand pages (for instance, a smarter use of Timeline functionality).
There were worrying undercurrents, though. Not for the first time in Facebook's history, the event sometimes teetered on the verge of self-parody. At one stage during her presentation, Sheryl Sandberg, Facebook's chief operating officer, confused everyone when she stated: "It's not us, it's we. If we're going to make marketing truly social, it won't be us, it's going to be you."
But that's not all. Some in the marketing community worry that, in overcooking the market to square short-term IPO expectations, Facebook may alienate advertisers or users, or both.
So, then, the obvious question is: who's prepared to be we by not being us but you? Katie White, the head of Isobar Social, confesses she likes what she has seen: "Facebook has been savvy in launching the Timeline update for brands with the support of some high-profile players such as Coca-Cola, The New York Times and Starbucks, whose creative use of functionality has set the bar high. Now, if other brands want to maintain a credible presence on the platform, they will need to invest in optimising their content for Timeline.
"However, the majority of interactions between people and brands on Facebook will still take place within the newsfeed and, because of EdgeRank (the filter that keeps terminally dull content out of people's newsfeeds), this will only naturally reach an average of 16 per cent of fans. So if brands want their fans to see their content, they will need to supplement their presence here."
Nathan McDonald, the co-founder and managing partner at We Are Social, reckons that, to make the most of the changes, advertisers may need to invest in evolving their social media skillsets generally, rather than just upping their commitment to the purchase of Facebook inventory.
He adds: "Facebook has shown it has solid plans to improve its already significant ability to monetise the platform - and that it is not ignoring the huge trend for social media usage on mobile devices. However, the true test will be the reaction of the marketing community. As a result of this overhaul, some brands and media agencies will face a steep learning curve in terms of attracting and engaging fans by earning their attention."
But Alex Miller, the chief executive of Jam, has fewer qualms. He says: "The dramatic rise of the social network Pinterest shows that, in a world where real-time interaction is given a dominant emphasis, a lot of people crave collecting and curating the kind of high-quality visual content that the Facebook Timeline has been designed to display, so it's hard to imagine Timeline not being a success.
"The new Timeline also draws in fans' mentions of the brand, making brand pages more personal. The clunky old tabs have been replaced with highlights tiles, which are more prominent and well-designed. These new features reinforce Facebook as a platform for brand engagement, customer relationship management and customer service, strengthening its position in the run-up to an IPO."
Meanwhile, Jody Shilliday, the associate director at Starcom MediaVest Group Social Ads, tends to agree. These latest changes add up to an exciting proposition, she says, and she's particularly enthusiastic about the mobile angle.
She states: "The move into mobile placements was the most hotly anticipated of all the announcements, especially in the context of accelerating smartphone capabilities. As these ad units evolve, the potential, in terms of personalisation, targeting and functionality of ad units, is staggering."
YES - Katie White, head, Isobar Social
"Big brands will have to be on Facebook. They'll have to invest in decent content to have a credible Timeline presence. They'll require an always-on pot of Facebook advertising spend."
MAYBE - Nathan McDonald, co-founder and managing partner, We Are Social
"There are challenges for brands used to buying social, rather than being social. We could see increased Facebook-related spend, but the first stage may well be in getting help to become more social."
YES - Alex Miller, chief executive, Jam
"With Timeline, brands have a bigger, more impactful presence and a simple, intuitive way of archiving stories and content. The ability to pin key posts and editorial content to the top of a brand page is an invaluable tool."
YES - Jody Shilliday, associate director, SMG Social Ads
"We need to evolve our strategic planning to take advantage of the way that ad unit messaging and brand communications are now unified on Facebook pages - but the changes unlock some incredible opportunities for both Facebook and clients."