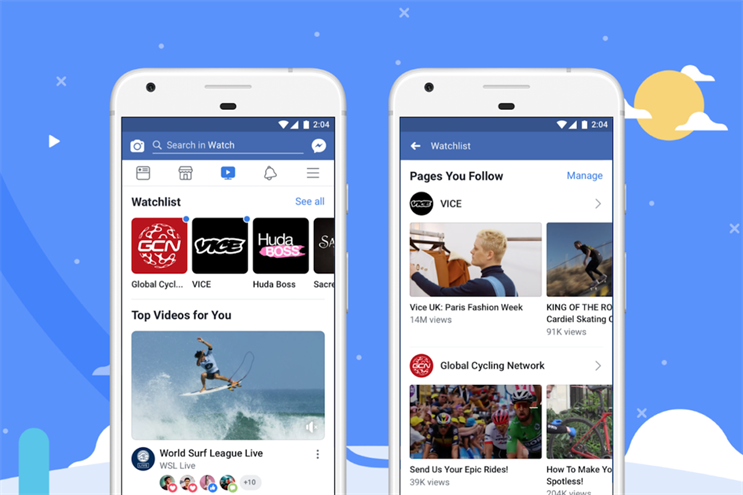 Watch exists as a personalised video feed on Facebook and is designed to be a social experience, with users able to see comments other people are making on a show.
Facebook said expanding Watch's availability would create new opportunities for creators and publishers around the world. It will take a 45% cut of ad revenues and give the rest to video publishers.
No details of UK-specific content were revealed in the announcement, which highlighted the popularity in the US of shows such as Red Table Talk with Jada Pinkett Smith.
In a blog post announcing the expansion of Watch, Facebook head of video Fidji Simon said the total time spent watching videos in Watch has increased fourteen-fold since the start of 2018.