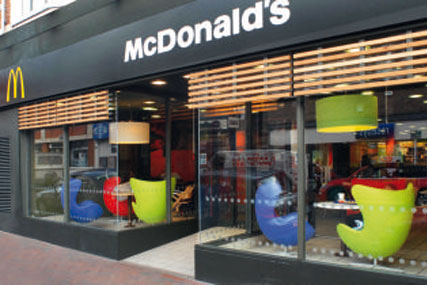 Users of the social network will be able to 'check in' to a range of locations to update friends on their whereabouts.
A range of brands, including McDonald's, is being lined up to tap into the service by offering rewards to those who check in to their outlets.
The social network is expected to roll out the facility in the US in the next few weeks; industry observers suggest a UK launch could follow this autumn. Facebook confirmed that it is working on a location-based marketing service but refused to reveal further details.
While location-based social networks Foursquare and Go­walla have proved popular in the US, they are only now beginning to build their bus-inesses in the UK. Foursquare has signed up a handful of UK brands, including Vodafone and Debenhams, which rewards users for checking in to its flagship store on London's Oxford Street.
John Nichols, head of marketing at Nokia UK and Ireland, said: 'The jury is still out on the true value of location-based services, but it is certain to grow.'
Neil Andrews, head of mobile advertising at Three, said that location-based services would be 'effective for retail brands' but doubted that they would become a mass-market channel. 'It's a case of waiting to see if consumers will embrace it on Facebook,' he added.
According to George Nimeh, managing director of agency Iris Digital, the service is a natural fit for Facebook and will be a big draw for brands.
'Location-based marketing allows brands to target consumers in-store with knowledge about them,' he said.
However, Nimeh stressed that the service will need to be fun as well as functional to be a success. 'This, alongside the richness of data and the power of loyalty, will create another brilliant outcome for brands,' he added.