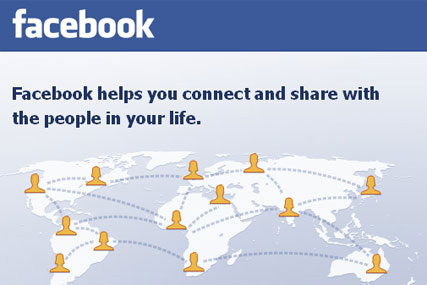 Channel: Facebook.com
Owner: Private
What's happened?: Website relaunched
Facebook's new home page is evolving and has brought together the best social features. It is now easier to create content and receive real-time updates.
I'm particularly excited about the improved news feed, which shows all the updates from my friends' pages without me having to search them. It adds a certain voyeuristic element, enhanced by the addition of filters to feeds. I can now modify the content I want to see and choose from groups, applications or friends. Brands can get involved too (but, of course you have to add them as a friend first).
Facebook has championed the user from its inception and it is comforting to know that is still central. Every aspect of the new Facebook Profile has been tailored to connect the user with everything they want.
In our need-it-now culture, Facebook couldn't be more on-trend. By allowing brands, celebrities and organisations to connect in the same way as their closest friends, it will help break down boundaries and build relationships.
The site recognises that sharing moments is the foundation of good friendships. If brands grow alongside the consumer's life, it may result in deeper engagement.
And users appear to be welcoming some brands into their personal pages: The Red Nose Day '09 "profile" has wasted no time in gaining advocates on its shiny new profile page.
My only gripe is that the run-of-site ads bear no resemblance to the user's interests. But, I'm sure it is only a matter of time before this is rectified. It's early days for Facebook's new profile, but all the signs suggest it is a great one.
What's good?
Sharing everything with everyone.
What could be better?
Run-of-site ads look cheap and untargeted.
Would I book my clients into this?
I would advise building integrated profile pages and making use of all the great features. But, beware, they need constant updating. Nothing is worse than a friend who forgets you.
Sharon Braude, group account director, MPG.