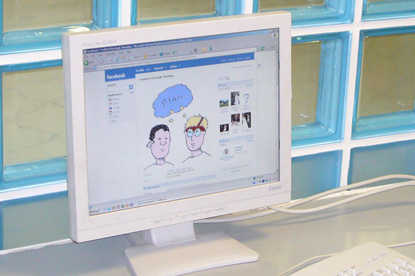 Beacon, which was launched in 2007, monitored users' affiliated site usage and then invited their friends to visit the same websites.

Although advertisers reaped huge benefits from the service, Facebook users were unhappy with having the service thrust upon them seemingly with no option to withdraw from it.

The site founder, Mark Zuckerberg, was forced to apologise, but a year of legal proceedings followed after Facebook users planned to sue the website.

Facebook has therefore made the decision to close down the ad platform and will donate the $9.5 million to a foundation dedicated to raising issues of online privacy and security.

Quoted on Cnet.com, Barry Schnitt, a spokesperson for Facebook, said: "We learned a great deal from the Beacon experience. For one, it has underscored how critical it is to provide extensive user control over how information is shared. We also learned how to effectively communicate changes that we make to the user experience.

"We look forward to the creation of the foundation and its work to educate internet users on how best to control their privacy; engage in safe social networking practices; and, generally, enjoy themselves more online by having knowledge that gives them a greater sense of control."