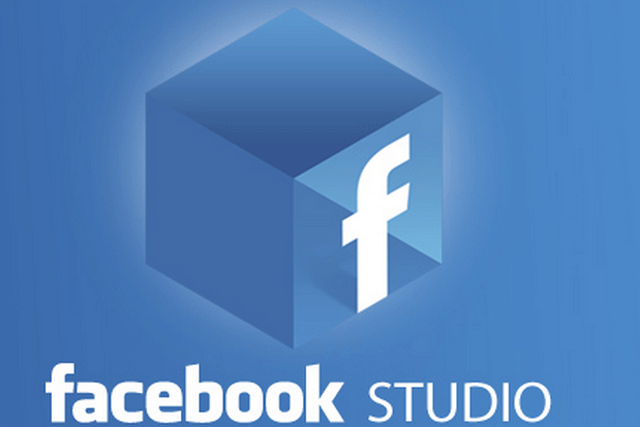 Despite having 600m 'friends' across the globe, Facebook has, of late, been turning its attention to the befriending of brands.
Glimpses into its strategy of recruiting brands by developing a platform that allows for more advertiser creativity emerged earlier this year, when Facebook held its 'Influencer Summit'. It flew in top creatives and executives from UK ad agencies to its offices in Palo Alto, California, to discuss exactly what brands want from the platform and how they can work together.
The latest iteration of the social network's self-proclaimed drive to 'inspire, educate and empower' the marketing community came into focus over Easter, with the unveiling of Facebook Studio - its 'celebration' of creativity on the platform.
Creative resource
The portal invites brands and agencies to upload their best Facebook campaigns, throwing down the gauntlet for members of the creative industry to discuss their effectiveness, choosing whether or not to 'like' the work.
Popular campaigns featured on the portal include Coca-Cola's 'Like Machine' and Reinert Sausages' 'Wurst Face-App'.
While Facebook Studio could be viewed as a mouthpiece for marketers to blow their own trumpets, Facebook wants it to be a valuable resource for creating effective campaigns, even featuring tutorials through its 'learning lab' tab.
David Parfect, Facebook's agency sales group head, says that the site has been working with the industry to help create better Facebook campaigns and integrate them with offline activity.
'We are always listening to feedback from brands and trying to make any changes on the site easier to understand,' he explains. 'Facebook is giving brands the opportunity to see what more the platform has to offer, beyond just buying an engagement ad.'
Nigel Gwilliam, digital consultant at the IPA, believes that creativity for advertisers on Facebook has significantly improved and continues to evolve. The extension of the Facebook footprint with check-in tool, Places, provides what he calls 'tremendous opportunities for smart ideas'.
'The important next step will be for brands to integrate Facebook activity into the real world, to drive engagement, entertainment and participation,' he adds.
The latest figures from the Internet Advertising Bureau show that brands are increasing their marketing spend on Facebook, with social media accounting for a 200% surge in display advertising growth. But it is the wider opportunities beyond paid-for media that are capturing brands' attention and shaping Facebook's strategy.
Defining the ad opportunities
Clearly defining the advertising opportunity on Facebook is essential to determine its creativity, says Jude Brooks, GB interactive manager at Coca-Cola, a company that knows through its Dr Pepper brand that things can go wrong on Facebook.
'In terms of paid-for media, Facebook advertising is targeted and cost-effective, but does not provide a particularly engaging creative space, as it is limited to static images and short copy,' she says.
For Brooks, Facebook's benefits lie in the broader marketing opportunities. 'It is about being able to create pages, apps and events to engage consumers and build relationships,' she says.
Ultimately, while Facebook and brands may increasingly become mutual 'fans', it is the 'likes' of consumers that actually still continue to matter.
'I WANT MORE STANDOUT ADVERTISING'
Jude Brooks, GB interactive manager, Coca-Cola
As a brand I would love it if I could do much more standout advertising on Facebook.
Wouldn't it be great if, as Coke, we could turn it red? But equally I respect the fact that Facebook is clean and is a reasonably flexible space, given that it is someone else's.
Facebook Studio is great, but because agencies will only be putting up the work they are incredibly proud of, this could make you think that you can't fail on Facebook, which, of course, is not true.
Another difficulty for brands is that the platform keeps changing, for example taking away and then reintroducing iframes - this is very frustrating.
'CREATIVE LIMITATIONS ARE NOT AN ISSUE'
Claudio Annicchiarico, Head of digital, Fiat Group Automobiles UK
Facebook has been creatively challenging for many brands, with its ever-changing layouts and functionality. Creative limitations have not been an issue for us. The user is comfortable in the Facebook environment, so we have not felt it necessary to creatively alter their social experience.
However, the launch of Facebook Studio is a very positive step. It is a community within a community, bringing together the best talent in social media and allowing them to interact and gain inspiration from one another.
Ultimately, this will enable us to push the standards of our creative higher, resulting in a more engaging social media space.