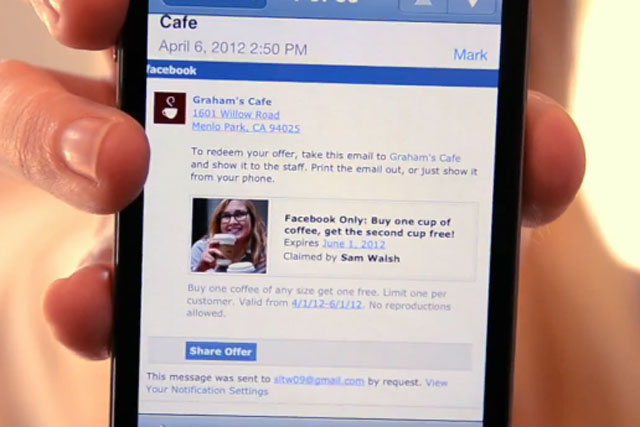 The rollout of the feature beyond a trial could open up a wealth of data to Facebook advertisers on users' shopping habits and prove the effectiveness of advertising on the platform.
Facebook has confirmed the trial after AllThingsD revealed Facebook was trialling the product with US online men's fashion retailer JackThreads.
A Facebook statement said: "Facebook is working on a very small test that lets people populate their payment information already on file with Facebook into the checkout form of a mobile phone app when they are making a purchase.
"The app then processes and completes the payment with their existing payments provider. The test makes it easier and faster for people to make a purchase in a mobile app by simply pre-populating your payment information. It will be a very small test with one or two partners."
Facebook is also attempting to distance itself from claims the feature will put it in direct competition with mobile payments partner PayPal.
The statement said: "We continue to have a great relationship with PayPal, and this product is simply to test how we can help our app partners provide a simpler commerce experience. This test does not involve moving the payment processing away from an app's current provider."
The mobile payments feature will allow people to buy products on third party sites by automatically providing billing information using Facebook log-in details if they have previously provided Facebook with their credit card details.
Facebook has already been gathering credit card details from users through last year's launch into gifting physical products.
The gifting service allows users to choose a gift, attach a message and then post it to a friend's timeline or send it privately.