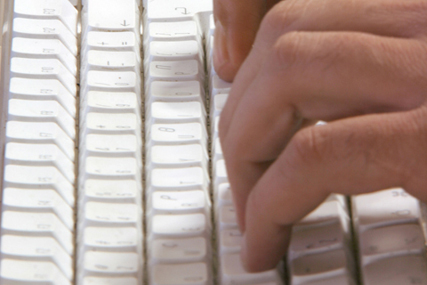 The search company analysed 10,000 selected top-keywords, 300,000 websites and millions of links, shares and tweets in February and March 2012.
The study aimed to find out the main factors that help web pages rank well in Google searches.
It found the greatest correlation between social activity and Google search rankings came from Facebook pages.
This was followed by Facebook comment and Facebook Likes.
Tweets on Twitter lagged behind Facebook in helping boost Google rankings, according to the study.
The study also showed that major brands appear to have ranking advantage.
According to Searchmetrics, factors that are commonly believed to help web pages rank well, such as the quantity of text on a web page and having keywords in headlines and titles, do not seem to be required in the case of large, well known brands.
Marcus Tober, chief technology officer and founder of Searchmetrics, explained: "When we looked at sites that are in the top position on page one of Google - the natural position occupied by brands – this is where the negative correlation is strongest.
This indicates that strong brands rank highly even without perfectly conforming to common SEO practice."
However he added that while Searchmetrics' study highlighted factors which correlate with a high Google ranking, this does not mean those factors definitively cause or influence the ranking.
He said: "Of course, only Google knows for sure as they control how the search algorithm actually behaves."
Google has announced two major changes to its search this year. In the US it introduced £Search plus your world" in January, to bring up Google+ posts from a user's friends and results for people who frequently discuss a searched-for subject on Google+.
More recently it rolled out a major revamp of its natural search page to include a factual information box about search topics.
Follow Sarah Shearman on Twitter @Shearmans