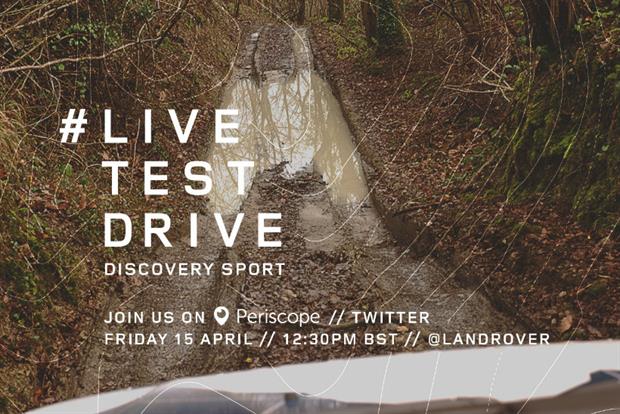 We are at the beginning of a golden age of online video. We think it is a medium that allows people to interact in a lot of new ways.


This week both Facebook and Twitter revealed their first quarter trading results and their fortunes could not have been more different.
Facebook founder Mark Zuckerberg was left haling a "great start to the year", while Twitter was left lamenting soft advertising demand from brands.
Twitter's issues in the past have centred around user growth, but now it has another problem as the unstoppable Facebook juggernaut hoovers up adspend.
In their earnings calls both companies revealed they both see live video as a key battleground in the future, meaning things could get messy.
Facebook's mobile proposition is soaring; mobile advertising revenue now makes up approximately 82% of advertising revenue for the first quarter of 2016, up from 73% year-on-year.
This helped the company improve overall revenues by more than 50% to $5.4bn.
According to Facebook chief operating officer Sheryl Sandberg, one of the key drivers of this shift to mobile is video. Facebook users are sharing and creating almost three times as much video content than they were a year ago, she said.
Zuckerberg hailed "the beginning of a golden age of online video".
"Video isn't just a single type of content – we think it is a medium that allows people to interact in a lot of new ways.
"So that is why in addition to normal internet video we are also focusing on more interactive video experiences like Live and 360 video," he said.
Twitter is that live connection to culture for marketers and that's both unique and special in the brand universe. L

ive is what's most valuable in the ad business
Zuckerberg believes people love live video because it is "unfiltered and personal", while actors and news anchors appreciate it because it can provide bigger audiences than their own shows.
"If we do a good job we think it is something people will associate with Facebook," said Zuckerberg.
Facebook believes that marketers cannot ignore the shift to video and highlights how the amount of time people spent watching video on Instagram has increased by 40% over the last six months.
"Consumers have shifted to mobile and businesses know they need to catch up," said Sandberg. "We hear from marketers that figuring out mobile today is like figuring out TV in the early days. But given where consumers spend their time the question now is not if they should market on mobile, but how?"
Twitter is on a direct collision course with Facebook over live video and it is in dire need of cornering the market to boost its fortunes.
Even though Twitter increased its first quarter revenues 36% year-on-year to $595m in the high growth world of technology this was a disappointment and represented a big miss on revenue expectations
Twitter chief operating officer Adam Bain admitted this was because "brand spend didn't grow as quickly as we expected".
Bain said that video was "strong" in the quarter for Twitter, but this was offset by softness in "older, legacy brand products" such as promoted products without video.
"We see a clear opportunity ahead to increase our share of the brand advertising market, especially around video," said Bain. "Some of these new video opportunities will, we believe, grow budgets that we have access to."
To this end, Twitter has already struck a deal with the NFL to live stream some games.
Bain argues "live is what's most valuable in the ad business" and as a result it will be working on developing more video tools including demographic targeting in time for the launch of its NFL activity in the autumn.
Twitter made early in-roads into live video with its Periscope acquisition, but Facebook is set to be a formidable opponent as it throws its full might behind Facebook Live.
It is set to be a fierce battle and one which Twitter can not afford to lose.