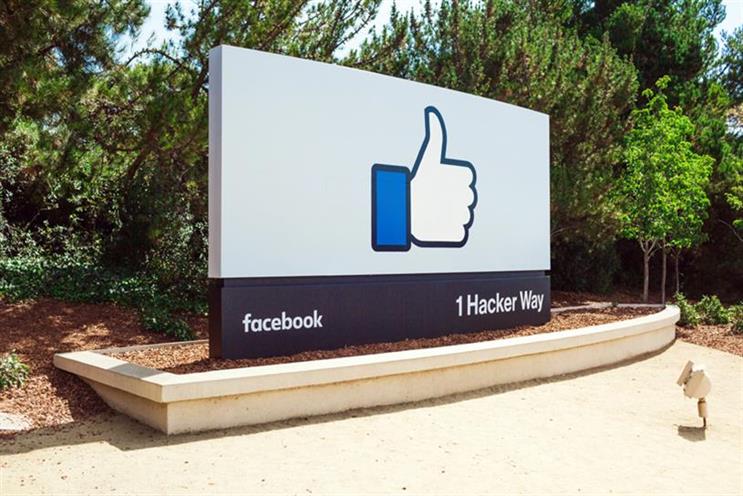 Accounts at Companies House show Facebook UK made a pre-tax loss of £52m, up from a £28m loss a year earlier, even though the US parent company is highly profitable and the British accounts said it "has experienced large growth".
Facebook UK minimised its tax liability by legally routing most of its advertising sales via Ireland, where the rate of corporation tax is 12.5%, compared to 20% in the UK.
The accounts said turnover doubled to £211m. However, the research firm eMarketer has estimated Facebook's British sales from Facebook and Instagram at £907m last year.
Facebook UK posted a loss because costs, including administrative expenses, exceeded turnover. Staff costs were £165m, including a £71m "share-based payment charge". Facebook UK employed 865 staff by the end of 2015.
The company had a UK corporation tax bill of £4m. But that was "offset" by £15m in "deferred tax", which resulted in Facebook UK being £11m in credit in terms of its tax payments.
The accounts said it was "mandatory" for the company to defer tax because of a switch to new accounting standards, called FRS 101.
Facebook sparked political anger a year ago when its 2014 accounts revealed its corporate tax bill was just £4,327.
Facebook began booking more of its ad sales from "large UK advertisers" in Britain, instead of Ireland, from April 2016 – a change confirmed in the accounts.
The social media giant only provided "sales support, marketing services and engineering support" in 2015, the accounts said.
Facebook has always maintained that it obeys the law on tax in every jurisdiction in which it operates.
A spokesman said: "We are proud that in 2015 we have continued to grow our business in the UK and created over 300 new high skilled jobs.
"The UK is now home to some of the most innovative technologies in the world including our investment in a high-tech, solar-powered plane centre in Somerset that will help bring the internet to remote areas of the world. We pay all the taxes that we are required to under UK law. "
News publishers including News UK, Guardian Media Group and Telegraph Media Group have voiced growing concern about the "intense competition" that they face from Facebook and Google, which are taking around 80% of digital adspend growth.
Facebook's UK revenues are forecast to hit nearly £1.2bn in 2016 and close to £1.5bn in 2017, according to eMarketer.