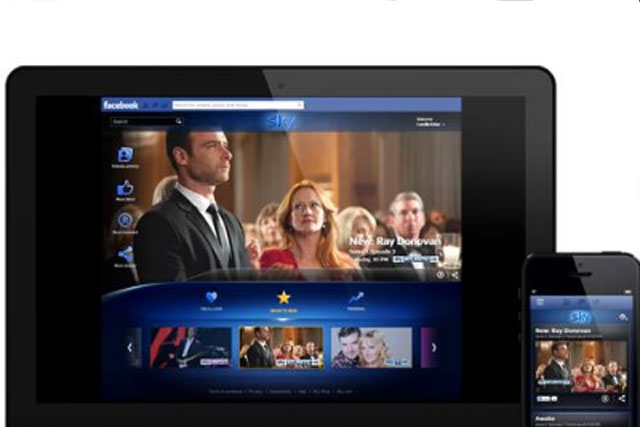 The Sky Share app encourages Facebook users to share information about their favourite TV shows with friends and discover Sky shows based on what their friends are talking about.
Andrew Mortimer, director of brand and media at Sky, said: "Increasingly, customers are turning to social media to talk about and share the shows they love.
"With such a wealth of choice of high-quality content, we know that our customers really value TV recommendations from their friends to help them get the most from their TV viewing."
Sky customers will also be able to log into the free app, which has been created by social media agency Jam, by logging in with their Sky ID.
Preview trailers of the latest Sky shows, including 'Britain and Ireland's Next Top Model' and 'Modern Family', will be available to watch within the app to drive take-up of the service.
Sky is seeking to take advantage of TV shows dominating social media conversations, which resulted in Facebook introducing a hashtag feature to capitalise on the trend.
Greg Lindley, product manager at Facebook, claimed the 'Red Wedding' episode of 'Game of Thrones' received more than 1.5 million mentions on Facebook. He said this represented a "significant portion of the 5.2 million people who watched the show".