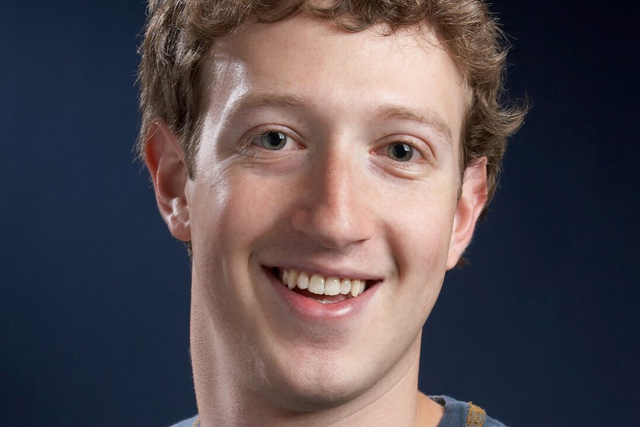 Facebook is offering about 421 million shares of its common stock at this price.
Following high demand from investors, Facebook announced earlier this week that it would be selling 25% more shares than planned.
It also raised the price range of the shares from $28-$35 to $34-$38, bumping up its valuation.
The closing of the share offering, which will be traded on the Nasdaq, will be on May 22.
Mark Zuckerberg, the 28-year chief executive who set up the business from his Harvard dorm room, will start trading by ringing the stock exchange's bell remotely from the company's Palo Alto headquaters, where last night staff staged one of its all night 'hackathons'.

This valuation means that Facebook is worth 4.5 times more than Google when it went public in 2004 with a valuation of $23bn.

Zuckerberg, who owns 25% of the company, will hold just under 56% of the voting power.

The lead-up to the IPO has been turbulent, with concerns expressed over the ability to aggressively commercialise Facebook.
Earlier this week General Motors announced that it was cutting all adspend from Facebook, amid suggestions it was unsatified with its return on investment.

The social networking site recently reported its first quarter-on-quarter revenue drop in two years and also admitted mobile, which it has yet to monetise, was a "risk factor".

Digital industry experts have predicted the challenges facing Facebook post-IPO will be the knife edge of generating more revenue from its users while keeping user experience at the forefront.
Follow Sarah Shearman on Twitter @Shearmans