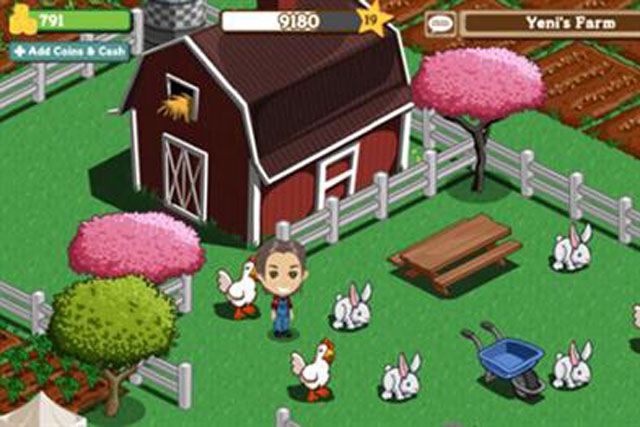 Zynga, the maker of 'FarmVille' and 'Mafia Wars', makes most of its money selling virtual goods on Facebook, and its growth and success has been tethered to the rise of the social network.
In 2010, the two companies struck a five-year deal, handing Zynga, which was one of the first games developers on Facebook, an advantage over rival games publishers through various aspects of exclusivity.
Under the revised agreement announced in a regulatory filing, Zynga will be free to ditch Facebook's login, ad units and payments services on its site, enabling it to operate as a standalone games business.
According to the filing, Zynga will no longer be required to use Facebook as its exclusive distribution partner for games
Zynga's games will still appear on Facebook, but there will no longer be cross-promotions directing users to its website.
It also means that Facebook can now develop its own games, although it says it has no plans to do so.
Facebook said in a statement: "We have streamlined our terms with Zynga so that Zynga.com's use of Facebook Platform is governed by the same policies as the rest of the ecosystem.
"We will continue to work with Zynga, just as we do with developers of all sizes, to build great experiences for people playing social games through Facebook."
The two companies listed within seven months of each other. It became apparent that Zynga was moving out of the shadow of Facebook in March, when it unveiled plans for its own free standing games platform.
Last month, Zynga announced it was axing 5% of its global staff and closing its UK office.
Follow @shearmans