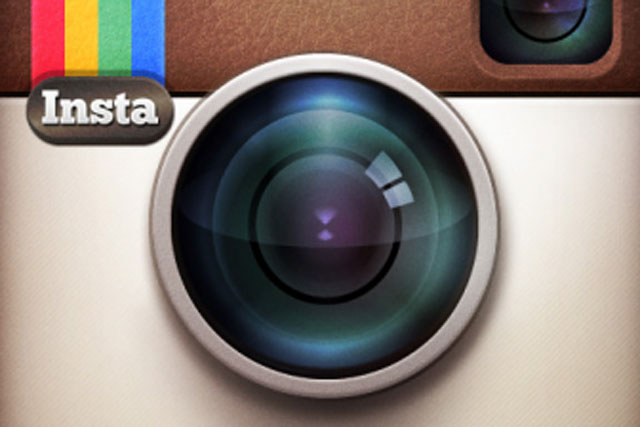 Facebook's $1bn acquisition of Instagram underlines the growing importance of mobile and provides another signal of the rise of visual storytelling for brands.
A key factor driving the deal was Facebook's desire to extend its reach into the community of influential and active smartphone users.
As people increasingly migrate to app experiences while on the move, advertisers and marketers need to adjust their approach commensurately; providing richer, more engaging and highly targeted mobile advertising experiences is key to monetising the space.
Facebook has been working on this for some time. In February, it announced that sponsored stories and premium ads would begin to appear in news feeds on m.facebook.com.
This was the first time the company had brought ads into its mobile products and was part of a significant update to its marketing and advertising products. And, remember, up to 50 per cent of Facebook's impressions occur on mobile.
So, in simple terms, the Instagram deal means Facebook has cemented its place as the largest mobile ad network. But what does it actually mean for advertisers?
Well, the deal could potentially lead to sponsored stories within Instagram, effectively creating the start of Facebook's AdSense killer, which would be news welcomed by many advertisers. And Facebook will enhance opportunities for brands to engage with Instagram's audience by extending Timeline-like functionality and sponsored images and tags across the network.
But it is bigger than that.
As Facebook consolidates and reinforces the connective tissue between social, digital and mobile, significant opportunities and implications for brands and agencies will follow. This move signals a significant paradigm shift where the social graph meets the interest graph, both at scale and across platforms.
With Instagram, images are the unit of communication and advertisers around the world speak through images. Bur-berry, one of the first brands to start using Instagram, has amassed an audience of more than 200,000 people in a relatively short period of time. Employing disruptive visual communication as part of its marketing mix, it has engaged its audiences in a way that does not "feel" like advertising because it engages and entertains the audience and provides the means to showcase beautiful things. From Instagram and Tumblr to Pinterest, visual dialogue is the new engagement engine that taps into the interest graph of millions of socially connected consumers.
The platform itself is an opportunity to better visually engage audiences - simply by a brand having a presence on Instagram. Look no further than Banana Republic's launch of its Mad Men-inspired jewellery collection on Instagram, where more than 25 per cent of its followers engaged with this photo collection, or how Audi introduced the facelifted Audi A3 in Europe on Instagram to provide evidence of how we can creatively engage audiences beyond "yell-and-sell" techniques.
Now that Facebook has direct access to Instagram data, the platform will also have interests via tags saved to their platform's back end. For example, NBC News posted an image on Instagram including the tags #Instagram and #Facebook in the caption. This categorises the image and allows other users to click the tag to find other images with the same tag.
With Facebook's launch of Timeline in September 2011, brands had the opportunity to create visual stories. Photo posts typically generate between 120 per cent and 180 per cent more engagement than other posts. More than 250 million photos are uploaded to Facebook each day. Now Facebook has acquired Instagram, photos posted to Timeline could include an action such as "Ben took a photo with Instagram of #insert_brand_tag_here", plus the activity box you see from other apps summarising the content from a particular integrated service.
Facebook also now has access to the more than 40 million current Instagram users. The acquisition expands both Facebook and Instagram's reach and increases visibility outside the respective platforms.
Overall, the Instagram acquisition means that Facebook potentially becomes smarter and even more relevant and ever present in the lives of millions of social participants. In turn, this provides an opportunity for brands to tell real-time, connected stories across communities, individuals and events and link them in a way not possible before via users' interests.
Using the killer combination of Facebook and Instagram, brands can now leverage a more connected social and mobile multiplatform audience pool and tap into their interests, capitalise on the rise of self-expression and reach Facebook's user base in a visually engaging way using Timeline, photos and mobile, wherever they are.
For advertisers, that's a very potent combination.
Brendan Tansey is the chief executive of Wunderman UK.
See also: Russell Davies' Perspective.
KEY INSTAGRAM FACTS
- Grew from 30 million to 40 million users in ten days after its Android app was launched
- Gained 890,000 daily active Facebook users on the day the app launched on Android devices
- Instagram's Facebook app has more than 7.3 million active monthly users
- 20 per cent of users connect to Facebook via the app each month, up from 15 per cent in 2011
- Generates 575 likes and 81 comments per second
- More than one billion photos have been uploaded to Instagram