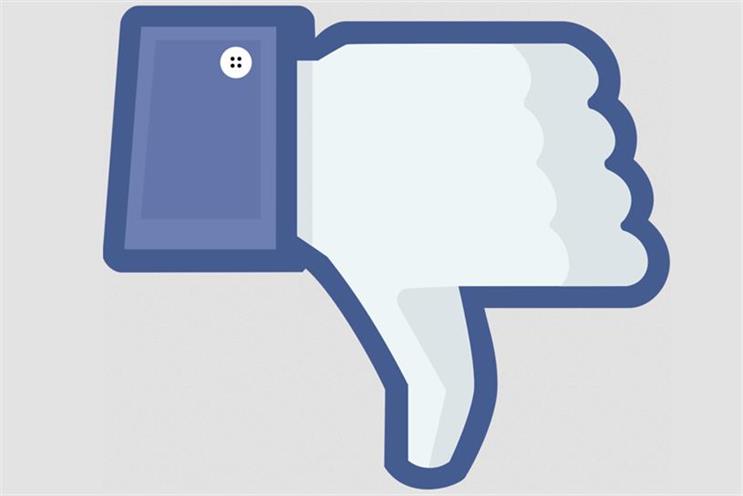 Another week, another new set of toys from the big social networks.
In response to criticism from advertisers about how it charges them, Facebook introduced a new ad buying option. The upshot is that brands will only have to pay for ads that have been viewed in their entirety – from top to bottom – by users.
The service, which is a partnership with the analytics company Moat, will also give advertisers greater control over how they run and measure their Facebook campaigns.
Twitter isn't resting on its laurels, either. Over the summer, the social network began offering auto-play videos in users' timelines and told advertisers that they would only be charged if the video was 100 per cent viewable and served for at least three seconds.
With never-ending pressure from investors, the sites are falling over themselves to attract as many advertisers as possible. So when Mark Zuckerberg, the founder of Facebook, told fans last week that his team has been working on a "dislike" button, alarm bells rang within the advertising community. No brand wants it to be easier for consumers to voice their disapproval of their latest post or product.
It is currently unclear what the button will be called – whether it will be as harsh as "dislike" – and if it will apply to posts from brands. For what it's worth, Zuckerberg says the button will be less about "down voting" and more about helping people show empathy.
David Carr, the strategy director at DigitasLBi, predicts that, because Facebook has taken so long in developing the new function, it would not be a straightforward "dislike". He says that the button would enable brands to be more "nuanced", and help them create more of a purpose and have meaningful conversations.
Navigating social media has always been a tricky balancing act for brands, as British Gas, Tesco and Waitrose have found to their cost. Consumers haven't needed a "dislike" button to express their displeasure on Facebook. The advertisers that use the medium well are often those that deal with negative feedback as deftly as they do the positive.
Yes
Andy Spry, paid social media account director, iProspect UK
"Media buyers now have a rapid means of sentiment analysis, and quick insights mean better-informed creative decisions. Any brand with considered content and well-targeted advertising shouldn't worry about bad press."
No
Andy Pringle, head of performance media, Performics UK
"This is not a commercial opportunity to improve brand metrics or drive sales. Facebook has some incredible new mobile ad formats and buying methodologies launching in the fourth quarter. Brands' focus should be on those."
Yes
Neil Ramsden, UK managing director, Lowe Profero
"It will fundamentally change the dynamics of post types, providing new creative opportunities for interaction. For example: 'Valentine's Day: are you a lover or a hater? Like or dislike to show if you'll be celebrating.'"
Yes
Sarah Treliving, joint head of digital, MediaCom

"It's an opportunity if the brand can carry off subversive, humour or empathy with precision. Brands are already doing this – social ads during the Super Bowl being the ultimate example where they sail close to the wind to deliver impact."