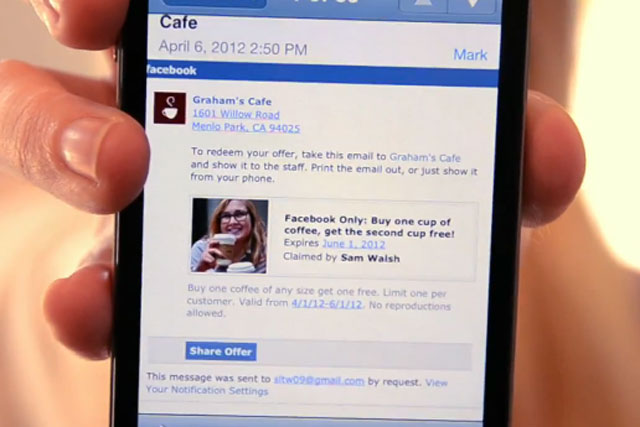 In its third quarter earnings, Facebook reported that 48% of users on a given day are only accessing it from mobile, and advertising spend has shifted to mirror this, with nearly $890 million being generated in the period from Facebook's mobile app install ads and engagement ads.

Chief executive Mark Zuckerberg, who has previously called the mobile app "the best version of Facebook", said: "It's a pretty incredible sign of how Facebook has evolved in the past year."
It contributed to Facebook reporting higher than expected 60% rise in revenues year on year for the quarter ending 30 September to $2.02bn.
Facebook is on track to achieve its expectation made the previous quarter that mobile revenues would pass desktop by the end of 2013.
Mobile MAUs grew by 45% over the last year, a figure that includes both mobile-only and mobile desktop users.
Facebook points out its figures do not include Instagram-only usage, chief operating officer Sheryl Sandberg said when combined Facebook now has 150 million monthly mobile active users.
To underline her point, Sandberg noted that Facebook accounts for more mobile minutes in the US than "YouTube, Pandora, Yahoo, Twitter, Pinterest, Tumblr, AOL, Snapchat and LinkedIn — combined."
Last week, Facebook announced a new service that will allow video creative to be used in mobile app ads for the first time.

Follow @DurraniMix