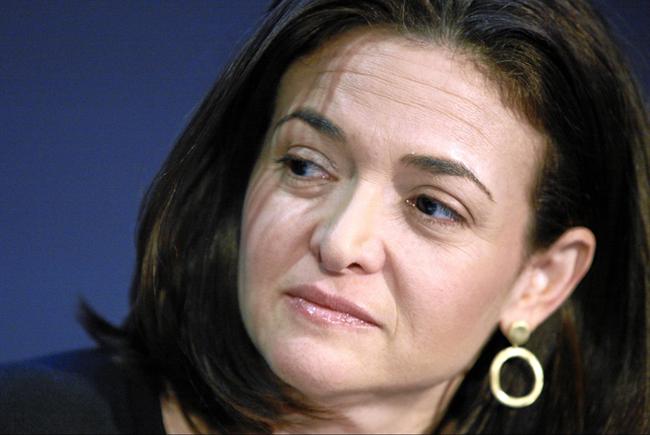 Despite cultural differences, stereotypes of women are a global barrier and the industry has a duty to celebrate advertising that breaks them down, according to Sheryl Sandberg.
Sandberg was moderating a panel at Advertising Week on Monday, The author of 'Lean In: Women, Work and the Will to Lead' discussed several ad campaigns that reinforce positive images of women, such as Verizon's "inspire her mind" and Under Armour's "I will what I want."
Sandberg said. "Stereotypes exist and despite differences in cultures, these stereotypes are similar everywhere in the world. We believe that men lead and women are followers."
Speaking on the panel, Andrew Robertson, president and worldwide chief executive officer at BBDO, said it is "exciting" that there are trailblazers producing this sort of advertising, but there is "plenty, plenty, plenty more scope" to change the words and images associated with men and women.
He discussed BBDO's campaign for Procter & Gamble hair-care brand Pantene in the Philippines, which aimed to highlight the double standards applied to women and how stereotypes such as "bossy" and "pushy" hold them back.
Robertson said: "We had to show women we understood that."
While Robertson declined to reveal the effect the campaign had on regional sales of Pantene, he said brand favourability rose 5 per cent overall and 9 per cent among Millennials. The ad itself has received 57 million views on YouTube and one billion media impressions since it rolled out in December last year.
"It is the beginning of a change, and that change will stick because we are starting to see it works. It creates a stronger relationship with women, which in turns sells more stuff," Robertson said, adding that this is the "tip of the iceberg" and a "vast amount of ice has to melt before this becomes mainstream."
Panellist Jonathan Klein, chief operating officer and cofounder at Getty Images, said contemporary consumers are sophisticated enough to pick up inauthentic messages "extremely quickly."
However, he said marketers are better armed to head off those impressions. Consumer information available from the analysis of big data means marketers can launch campaigns with a thorough understanding of how a message will be received, rather than "throwing it out there and hoping for the best."
Facebook's Sandberg also pointed out that only around three per cent of creative directors in the US are women. "Despite the great progress women have made, there is real stagnation at the top," she said: